ON A BOILING HOT DAY IN FRANCE ON SUNDAY 23 JUNE 2019, LEWIS HAMILTON TRIUMPHED, LEADING FROM START TO FINISH AT THE FRENCH GRAND PRIX FOR MERCEDES, STORMING OVER THE LINE IN 01:24:31.198, WITH TEAM-MATE VALTTERI BOTTAS COMING SECOND IN 01:24:49.254, AND CHARLES LECLERC OF FERRARI THIRD IN 01:24:50.183…!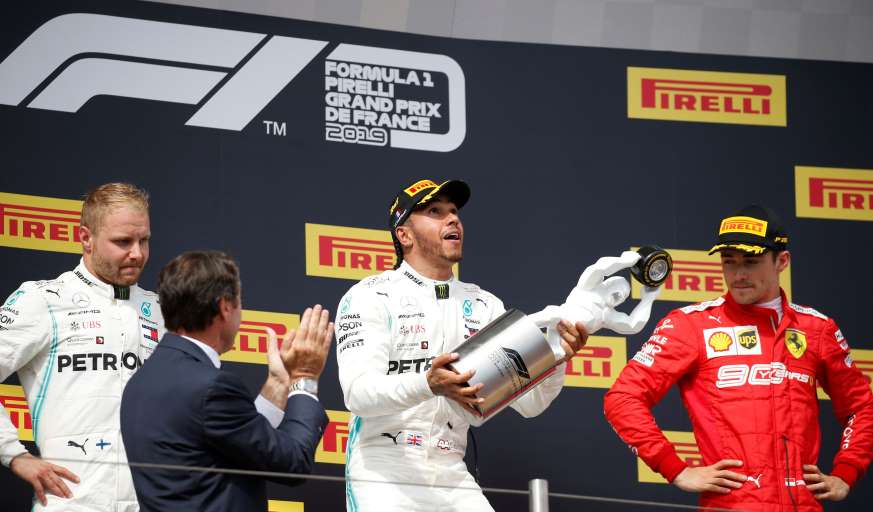 LEWIS CROSSED THE LINE 18 SECONDS AHEAD OF VALTTERI AND IT WAS THE EIGHTH VICTORY OF 2019 AND 6TH 1-2 FOR MERCEDES.  THIS NOW PUTS LEWIS 36 POINTS AHEAD OF VALTTERI.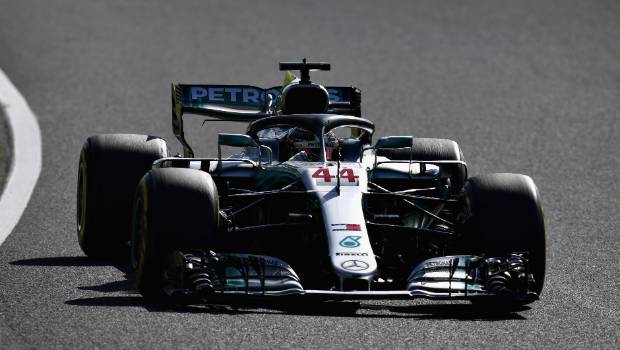 SEBASTIAN VETTEL QUALIFIED IN SEVENTH POSITION THE DAY BEFORE, BUT FINISHED FIFTH ON THE DAY, ATTAINING THE FASTEST LAP OF THE RACE.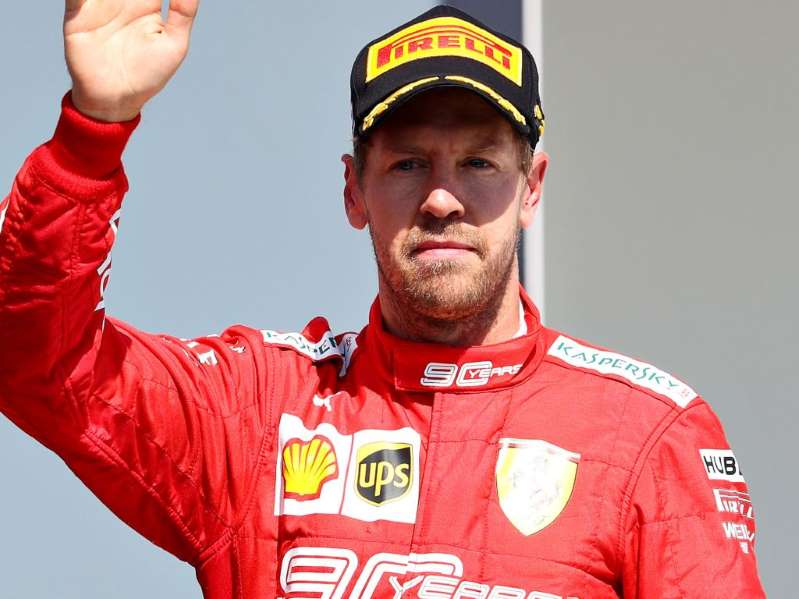 LANDO NORRIS SUFFERED A HYDRAULICS PROBLEM, MEANING THAT HIS STEERING BECAME VERY HEAVY AND WITH OTHER ASSOCIATED ISSUES, THE END OF HIS RACE WAS QUITE SCARY,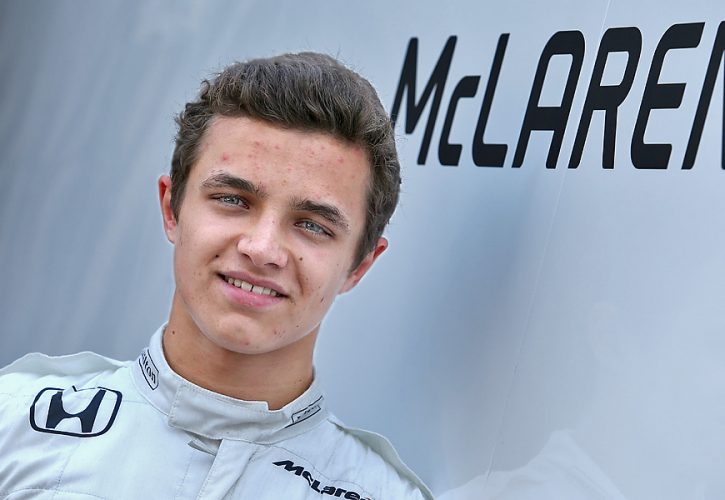 BUT HE PLOUGHED ON, TRYING HIS BEST TO FOCUS AND KEEP HIS SPEED ANYWAY, FINISHING TENTH, AND DOING SUCH A GREAT JOB THAT HE EARNED THE 'DRIVER OF THE DAY' AWARD!
LEWIS RACED LIKE LIGHTNING THROUGHOUT – SEEMINGLY UNCHALLENGED BY ANYONE AT ANY POINT REALLY – CRUISING A FEW SECONDS AHEAD OF VALTTERI FOR MUCH OF THE RACE,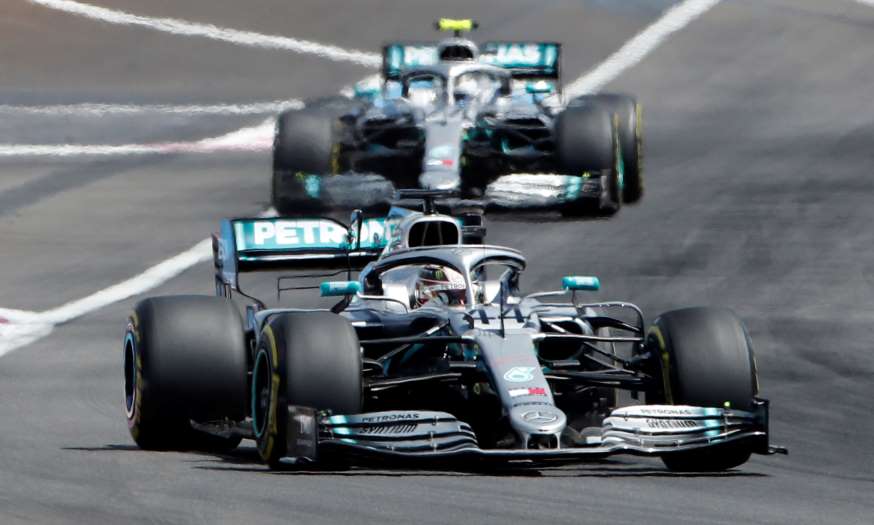 EVENTUALLY EMERGING FROM HIS CAR COOL, CALM AND COLLECTED AT THE END, WHERE HE SAID; "IT'S DEFINITELY BEEN A REALLY GOOD WEEKEND.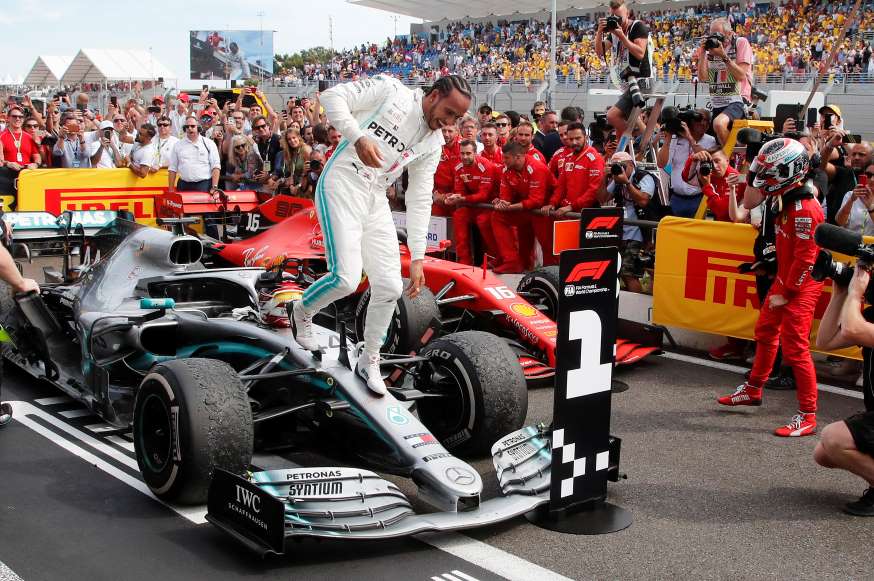 I'VE BEEN RACING A LONG, LONG TIME AND IT JUST NEVER GETS OLD AND IT'S ALWAYS SUCH A CHALLENGE OUT THERE AND I JUST LOVE THAT, TRYING TO REALLY FIND THE EDGE AND JUST BRIDGING THE GAP AND REALLY BEING ON TOP OF THIS MACHINE.
BUT I COULDN'T DO IT WITHOUT THIS INCREDIBLE TEAM, THIS GROUP OF GUYS HERE.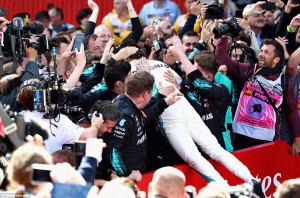 AND ALL THE GUYS BACK AT THE FACTORY, WE'RE CREATING HISTORY TOGETHER AND I'M SO PROUD OF EVERYONE,
I'M SO PROUD TO BE A PART OF THIS TEAM, THIS GROUP OF PEOPLE AND VALTTERI DID A GOOD JOB THIS WEEKEND AS WELL."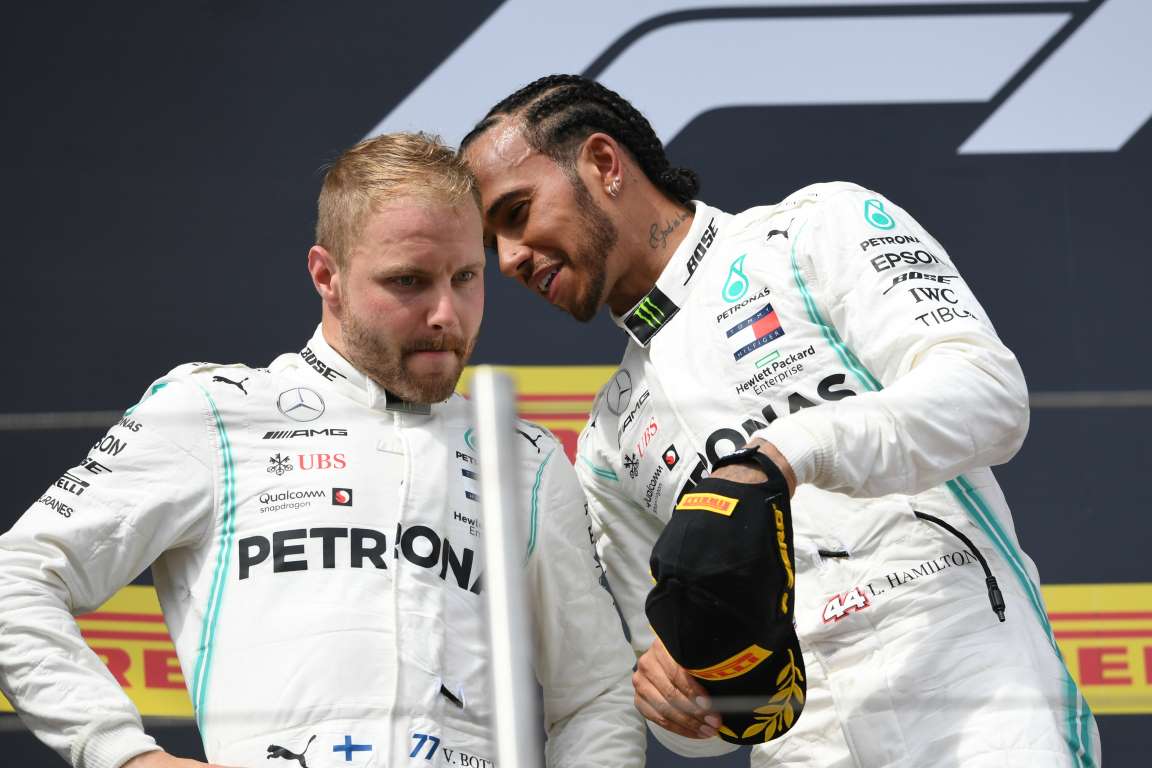 AS THIS WAS ANOTHER COMFORTABLE WIN FOR LEWIS, SOME PEOPLE HAVE SINCE DUBBED THE SPORT 'BORING'.
AS THE MOST EXPERIENCED DRIVER IN THE SPORT, LEWIS HAS SINCE FELT COMPELLED TO ADDRESS THE ISSUE, AND WENT TO MEET WITH F1 BOSSES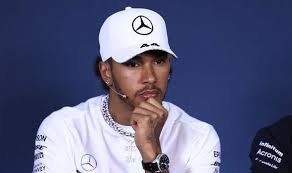 (ARMED WITH SUGGESTIONS FOR IMPROVEMENTS FROM HIS SPORTING PEERS, AND MANY OF HIS OWN) IN PARIS TO DISCUSS HOW TO IMPROVE RACING IN GENERAL.  SOME OF THE IDEAS WERE AS FOLLOWS:-
1) CONSULTING F1 DRIVERS ON THE RULE CHANGES FOR 2021, ASKING THEM FOR FEEDBACK ON THE PROPOSALS
2)  BANNING TEAMS FROM INTERFERING IN THE RULE-MAKING PROCESS TO ENSURE THEIR INTERESTS DO NOT CLOUD THEIR JUDGEMENT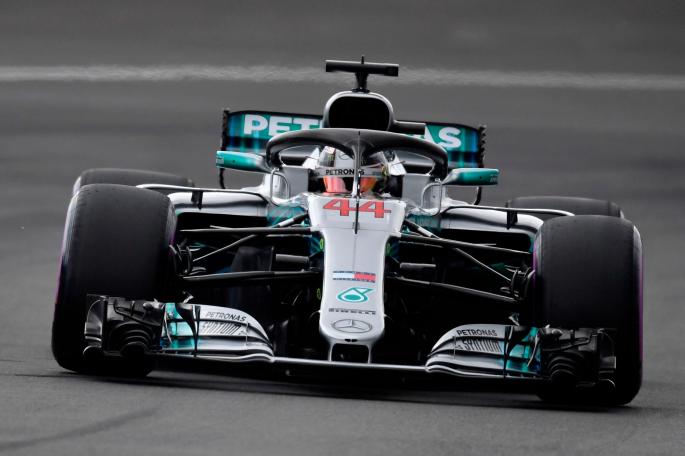 3)  MAKING THE RULEBOOK ADAPTABLE RATHER THAN SET IN STONE FOR FIVE YEARS WITHOUT THE POSSIBILITY OF TWEAKS
4)  SCRAPPING PROPOSED PLANS TO MAKE F1 CARS EVEN HEAVIER AND SLOWER
5)  WORKING WITH PIRELLI TO ENSURE DRIVERS CAN PUSH THEIR TYRES ON EVERY SINGLE LAP RATHER THAN NURSING THEM THROUGH A RACE
OF THE MEETING, LEWIS SAID "I'D ALWAYS BEEN KIND OF QUIET.  THERE WERE A LOT OF OUTSPOKEN PEOPLE OVER YEARS IN DRIVERS' BRIEFINGS BUT I FELT LIKE THE LAST COUPLE OF YEARS, WE'VE ALL ALIGNED AS DRIVERS.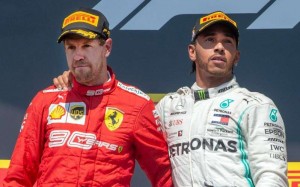 I ALSO REALISED THE POSITION AND RESPONSIBILITY I HAVE AS THE DRIVER WITH THE MOST CHAMPIONSHIPS.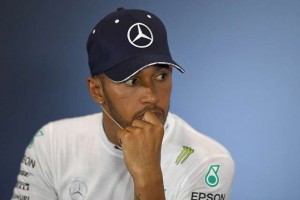 IT HAS A MEANING WHEN IT COMES TO SPEAKING TO THE FIA.  IF THEY LISTEN AT ALL TO ANY OF US, IT IS THE DRIVERS WHO HAVE BEEN HERE FOR A LITTLE BIT LONGER, WHO HAVE TRULY EXPERIENCED DIFFERENT TYRES AND DIFFERENT AERO PACKAGES, AND HOPEFULLY HAVE A BETTER UNDERSTANDING.  I SEE THE MESS THAT WE'RE IN, I SEE IT EVERY YEAR.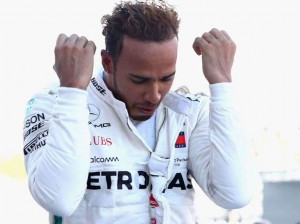 I'VE BEEN HERE A LONG TIME AND I'D LOVE TO BE ABLE TO LOOK BACK AND SAY I WAS A PART OF HELPING THAT POSITIVE CHANGE FOR THE FANS THAT ARE WATCHING FORMULA ONE,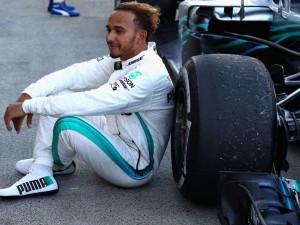 NOT JUST A DRIVER AND THE TITLES, BUT SOMEONE WHO ACTUALLY CARED ABOUT THE SPORT."
IT IS SAID THAT ROSS BRAWN (WHO IS FORMULA 1's SPORTING BOSS) HAS SINCE SAID HE "CAN'T WAIT" TO WORK TOGETHER WITH LEWIS AND THE OTHER DRIVERS AND IS LOOKING FORWARD TO SCHEDULING IN MORE MEETINGS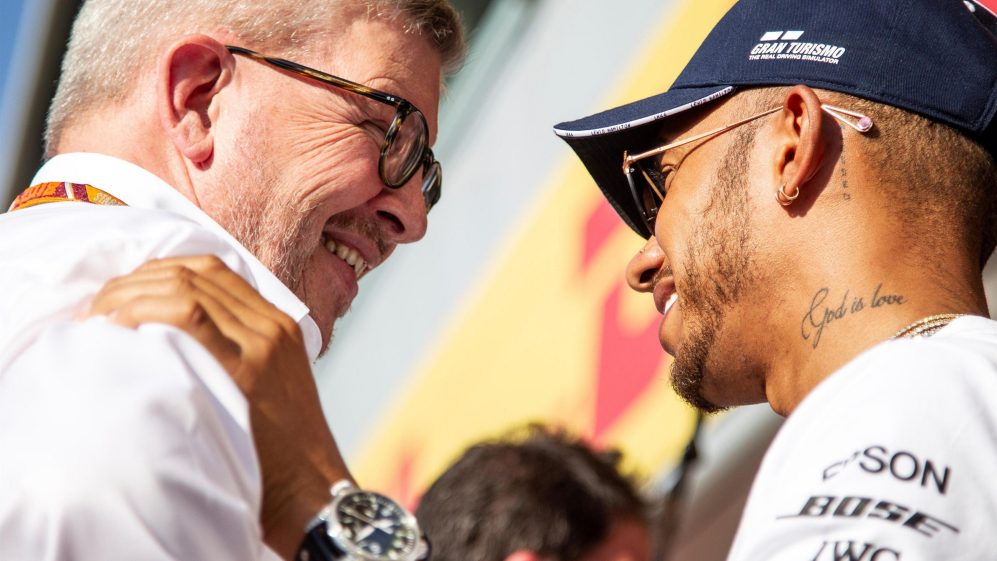 AND SAID TO LEWIS "TO SUM UP LEWIS, WE ARE DELIGHTED WITH YOURS AND ALL OF THE DRIVERS' CONTRIBUTIONS."
AND FOR ANYONE IN THE RACING WORLD WHO THINKS THAT WE AT HOME THINK THAT RACING IS GETTING BORING – WE DON'T – WE LOVE IT!!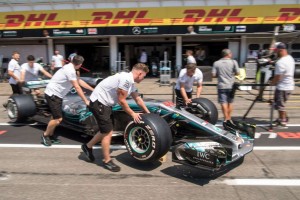 IT'S GREAT TO WATCH THE MAGNIFICENT RESULTS OF SHEER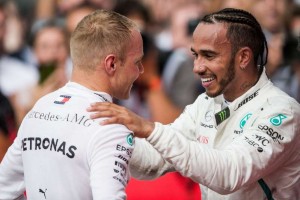 DEDICATION, SKILL, COMMITMENT AND TEAM-WORK…!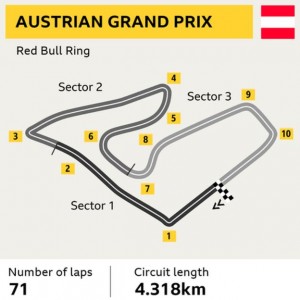 SO ROLL ON AUSTRIA – WHICH TAKES PLACE THIS WEEKEND ON THE 30TH JUNE – IT SHOULD BE A GREAT RACE!
Words by Amanda Waters