With its FW 2021 collection and associated fashion film, OOF WEAR reaffirms the green and animal-friendly approach that has always characterised its stylistic signature: comprehensive sustainability, which necessarily ranges from the use of certified, eco-sustainable materials to the decision not to use textiles of animal origin, replacing them with state-of-the-art high-performance alternatives.
OOF Winter Games is the short auteur film directed by Andrea Calvetti, who chooses beautiful Lake Misurina in the Dolomites and the occasion of the winter games as an extraordinary backdrop for the brand's collection, inspired by colour and energy in which references to the world of athleisure find a natural and relevant home.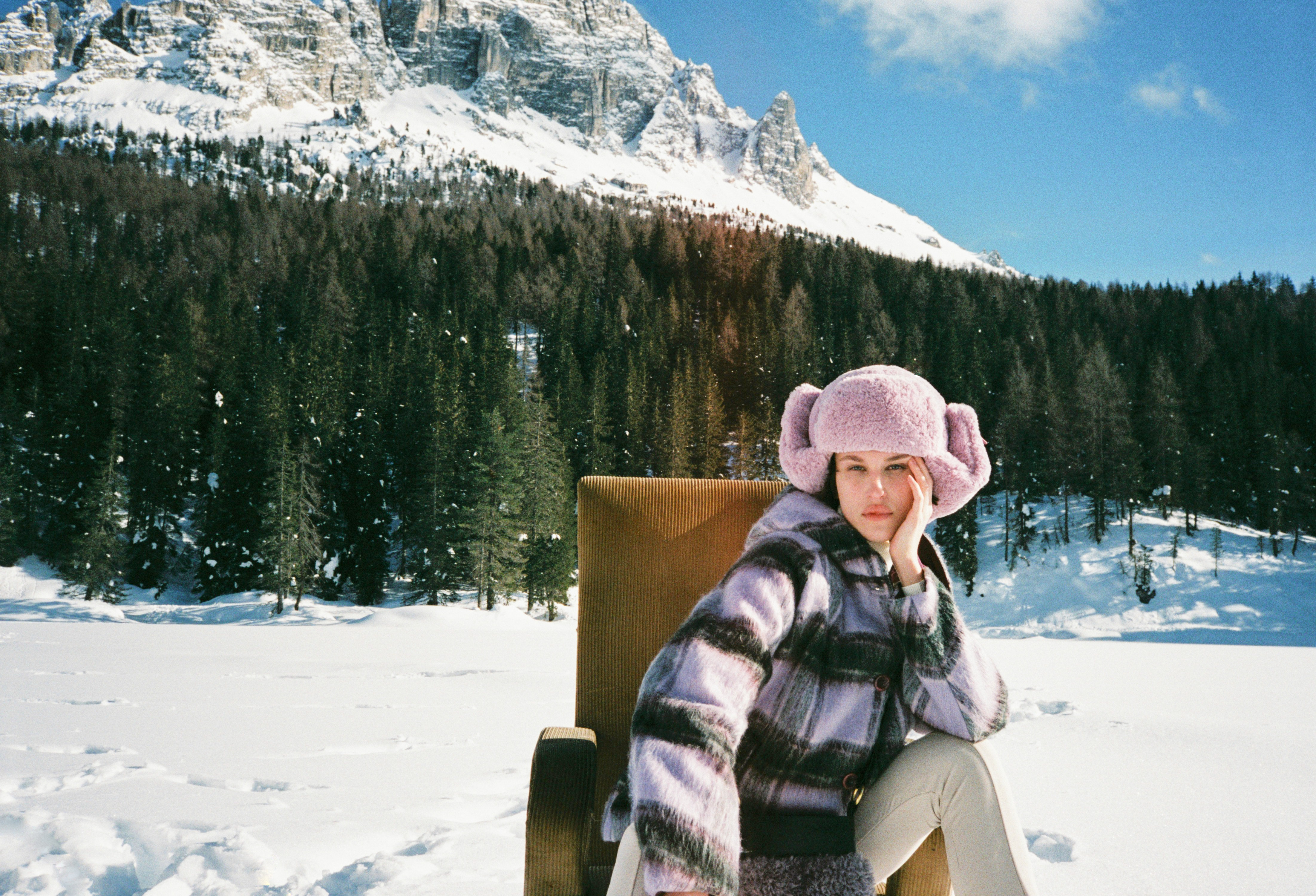 Welcome to OOF Winter Games, let's introduce today's competing teams! There's a late-70s atmosphere for the host who presents the teams taking part: six different disciplines, three athletes per team and a single common denominator: the identifying and creative impact of the clothes they wear. And these are the garments designed by the brand, timeless classics subject to an ongoing and dynamic evolution that accepts no compromise.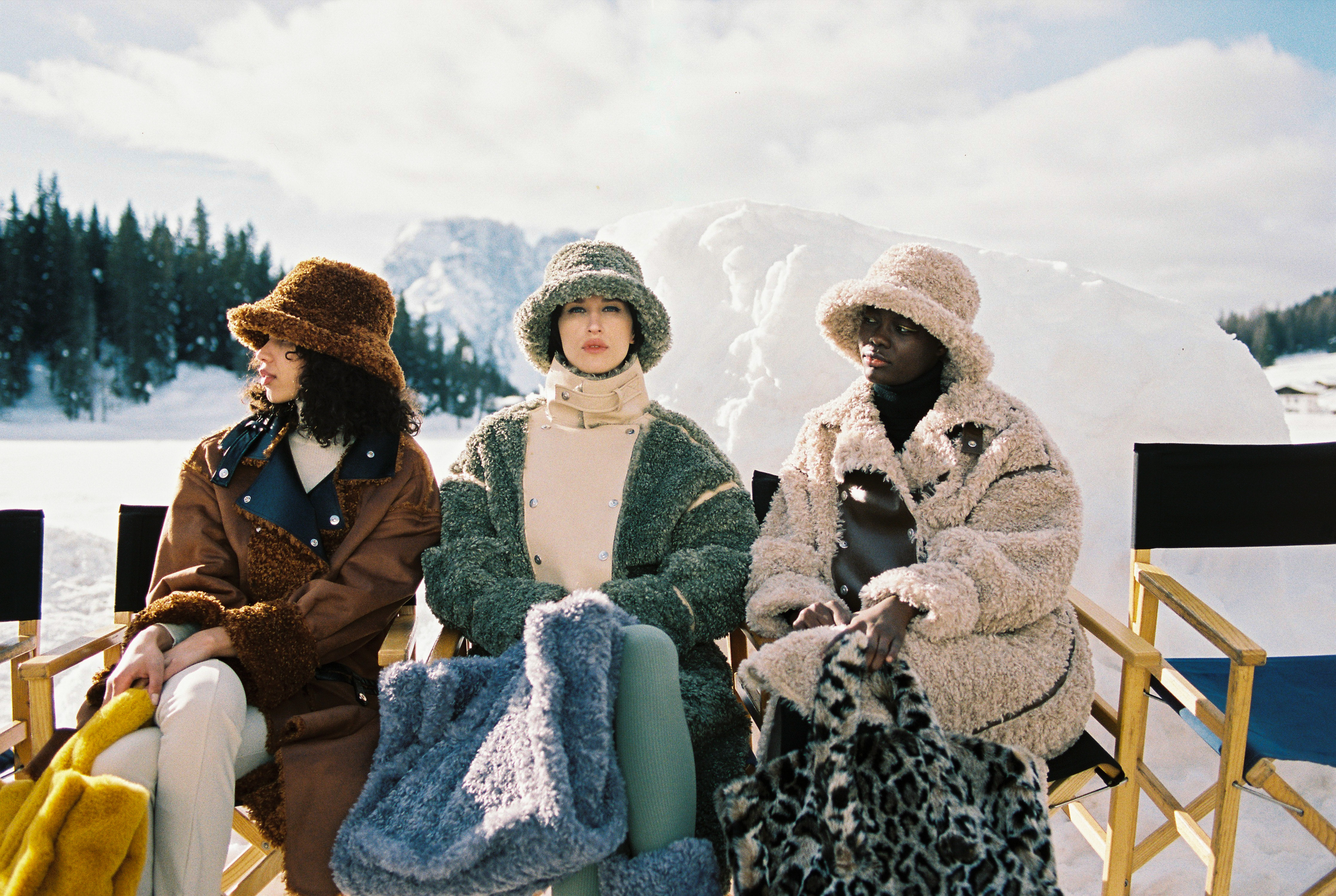 New outlines, contrasting materials, a quest for original colours and shapes: the creative language of OOF WEAR allows every garment to adapt to the story of its wearer, shifting the focus yet retaining exactly the same excellence and openness to new ideas. Like the oversize cropped down jacket with 100% recycled REPREVE padding, a veritable must-have item worn by the female athletes of the ski teams, whose explosion of colour draws attention to the brand's sustainability, as well as being equally perfect on the piste or in the city.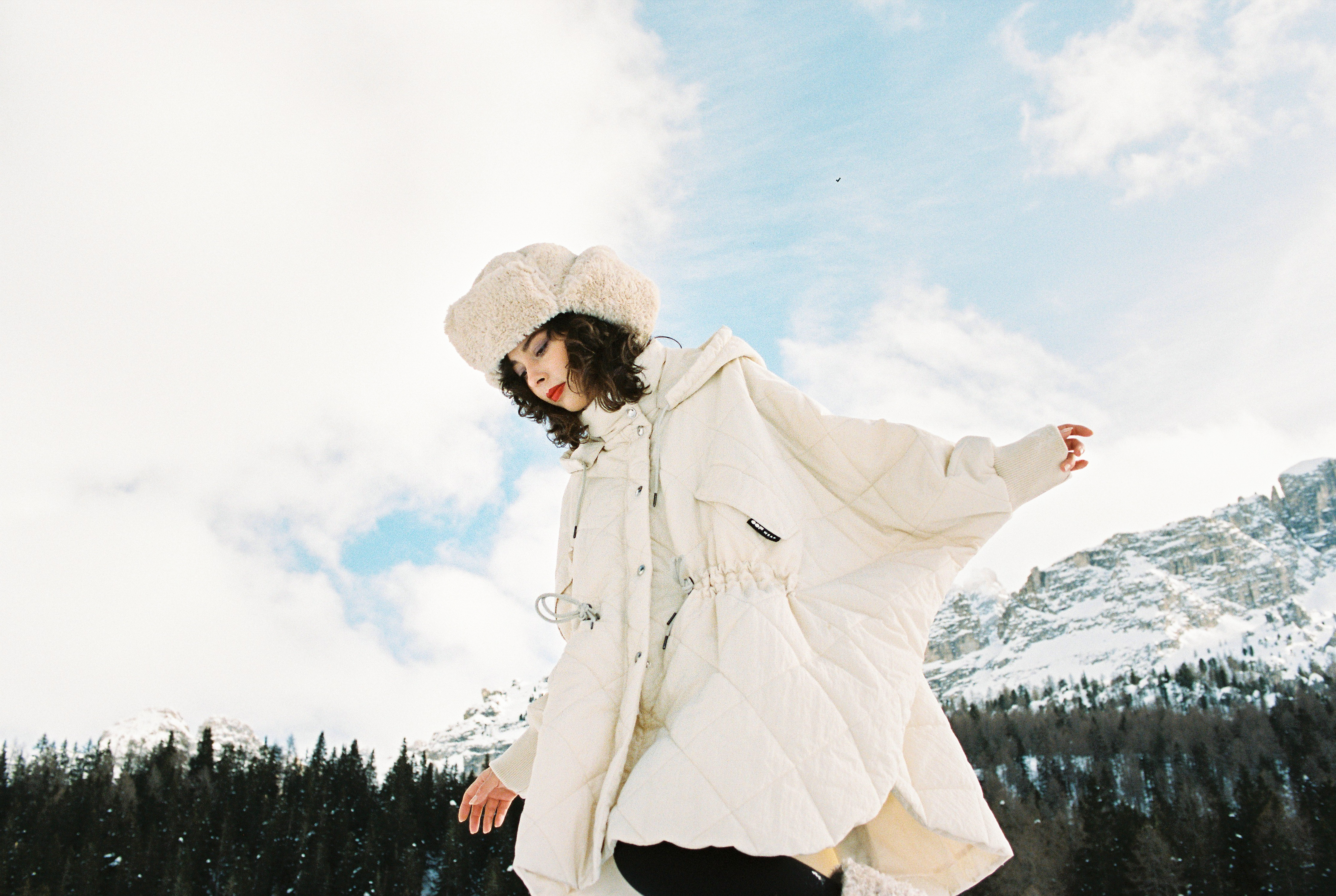 Or the printed eco-fur with a woke fashion soul, proudly displayed by the female skaters, not forgetting the reversible eco-sheepskins warming the girls on snowshoes, with their carefully-positioned eco-leather panels, and the spangled bomber jackets, a stylish flag for the coolest-ever cheerleaders.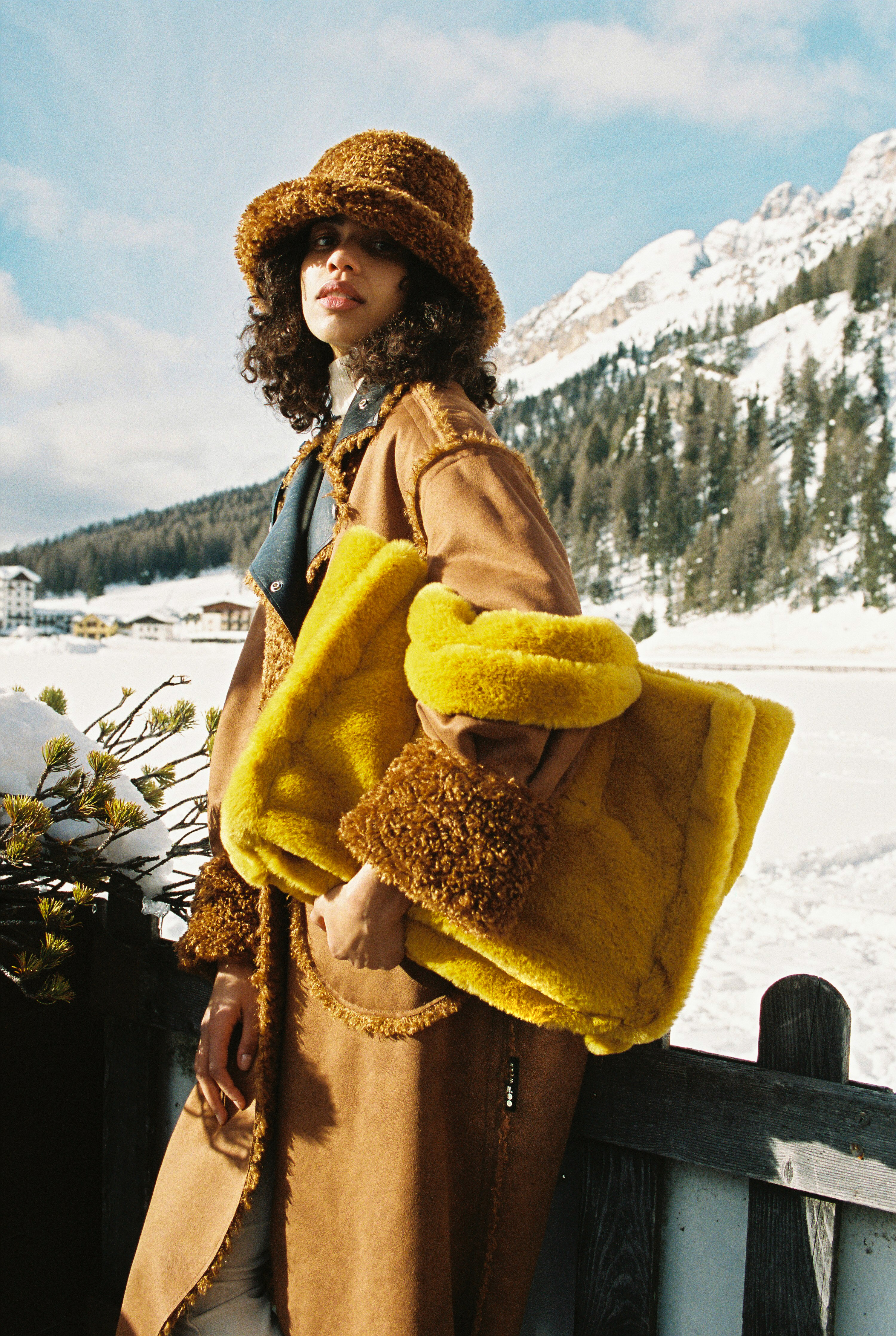 It's a parade of seasonal garments starring in colourful frames, and of style wins which will soon descend from the snowy heights to invade the cities.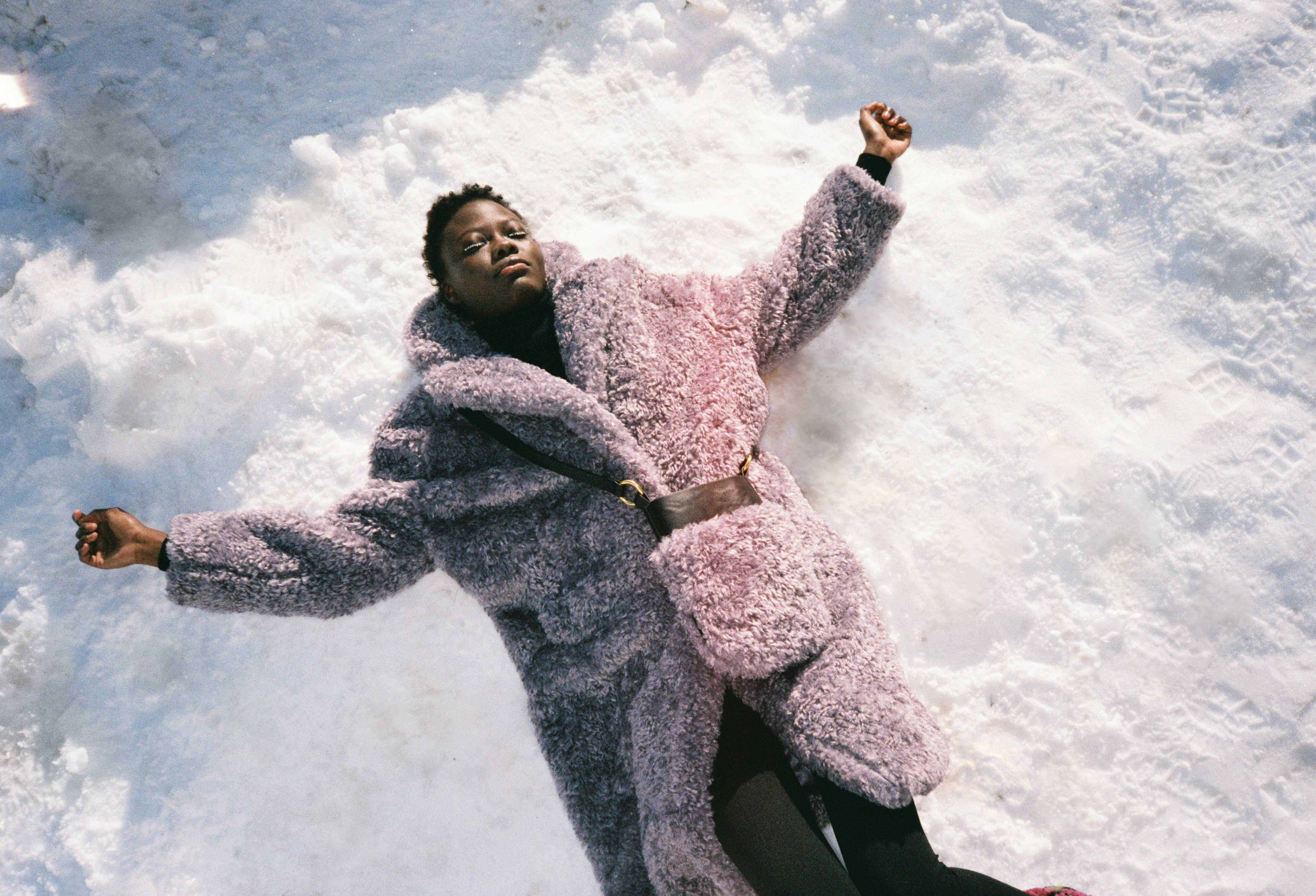 The visionary, artistic cinematography of Andrea Calvetti, a young Italian filmmaker based in Los Angeles, gives free expression to the brand's distinctive identity transposed into a context that's familiar yet at the same time unusual,
and ideal for conveying impactful storytelling through a cinematographic language that's both ironic and iconic.