In A Brutal Race Yesterday, Where Crashes, Punctures & Disappointment Seemed To Be The Order Of The Day, Lewis Hamilton Stormed To Victory.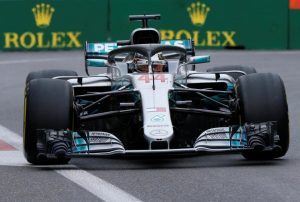 Lewis' team-mate Valtteri Bottas looked as though he might win at one point, until he ran over some debris which was left over from an earlier crash by the two Red Bull drivers, Daniel Ricciardo and Max Verstappen, who had been wheel to wheel for most of the race.
Valtteri Bottas After The Race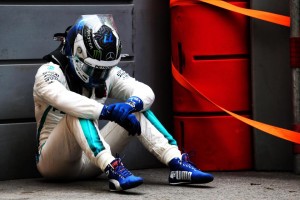 When asked how he would get over his disappointment Valtteri said "I'll be alright after about ten pints…"
After the race, in typical humble Lewis Hamilton style, Lewis said straight away;  "It was an emotional race. Valtteri did an exceptional job and deserved the win, also Sebastien did a great job, but I kept pushing. It feels odd to be up here but I have got to take it.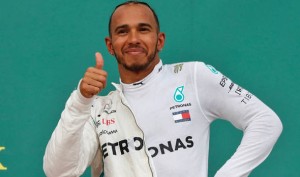 It was an untidy race for me."
Lewis Celebrates With His Team After The Race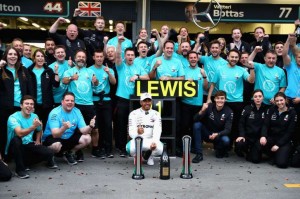 Lewis Hamilton, Kimi Raikkonen & Sergio Perez On The Podium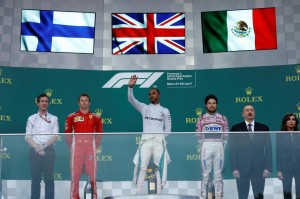 Later, when interviewed, Lewis said "It feels a little bit harsh", to have won, "but I kept pushing and i'm super grateful."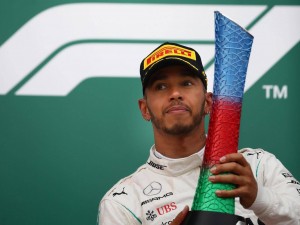 The Red Bull Boys seemed very sorry and upset about the unfortunate crash, apologising to their team, but were also very pragmatic towards each other, recognising their strong team-spirit, and not apportioning blame to each other with Daniel Ricciardo saying;
Max Verstappen and Daniel Ricciardo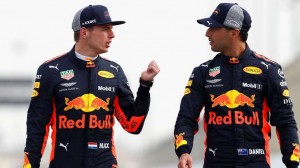 "I'm pretty down. We're thankful that we are allowed to race. Max and I love to race as we show. We did get close a few times in the race, already touching. Sometimes we were on the limit and unfortunately it's ended how it did. The incident itself is a tough one. I thought the gap was opening up on the inside and once I was there I had to commit to that. I'm heartbroken for how everyone is feeling in the team right now. We're not into each other right now, it's more just about saying sorry to the team and just apologise the best way we can. We don't want to be in this sort of situation."
Max Verstappen said "I don't think we need to speak about whose fault because at the end of the day we are racing for a team. We are representing a lot of people and when this happens it is just not good for both of us. The tow was very strong so as soon as Daniel was in front, I was catching up again and we were at a pretty similar speed. We were always very close to each other. Before that, it was hard racing but fair, we gave each other space. We had this little brush with the wheels but I think in racing that can happen. What happened after that is not good. This has happened before, and you learn from it. We have to make sure it doesn't happen again. It's not only down to us, we speak to the team as well about what we will do in the future. Daniel and I are OK with each other. As racing drivers you go through every inch and of course you are not happy when you collide with each other as team-mates, but we are very fair to each other so we spoke immediately after the race."
Red Bull Team Principal, Christian Horner (who certainly seemed less than "tickled pink" after the race) blamed both drivers and reminded them of their responsibilities (below).