For AW21 Marques'Almeida launches a film – M'A x NENNY – the result of an ongoing collaboration with singer and rapper Nenny and her artistic team. AW21 collection is put on show through Nenny's performance and that is, for M'A, what the brand is all about. Empowering young artists's creative expression while they literally bring the clothes into life, strengthening bonds within the community and connecting people and ideas.
Originally from Lisbon but living in Luxembourg, Nenny tries hard to stay close to her best friends and family through technology. This film aims to explore how Nenny keeps working on her music during the pandemic and reaches out for what matters the most to her.
Take a look inside Nenny's world on schedule at LFW on the 21st February at 11h15 GMT.
M'A X NENNY is a video created in cooperation with Portugal Fashion.
Nenny is a Cape-Verdean/Portuguese singer, songwriter and rapper. Nenny launched her debut album "Aura" in 2020 and is part of A COLORS SHOW of the single "Tequilla".
—
AW21
AW21 is a big step towards fulfilling M'A's Environmental and Social Responsibility Manifesto. It is all locally made and includes Dyeing from Waste, Denim made of Upcycled Cotton, Biodegradable Fibres, Fabric made of Recycled Ocean Plastic Waste and absolutely NO petroleum based fibres. It is available immediately through PRE-ORDER on www.marquesalmeida.com to fight fashion culture of over producing.
Marques ' Almeida was created in 2011 by Marta Marques and Paulo Almeida who, both trained in womenswear, subscribe to the Helmut Lang school of thought where "fashion is about attitude not hemlines."
While their aesthetic evokes raw effortlessness, the pair's technical sensibilities are revealed in the construction of each piece.
Marta and Paulo took the natural course of combining talents while on the MA at Central Saint Martins – hitting the mark between impulse and consideration.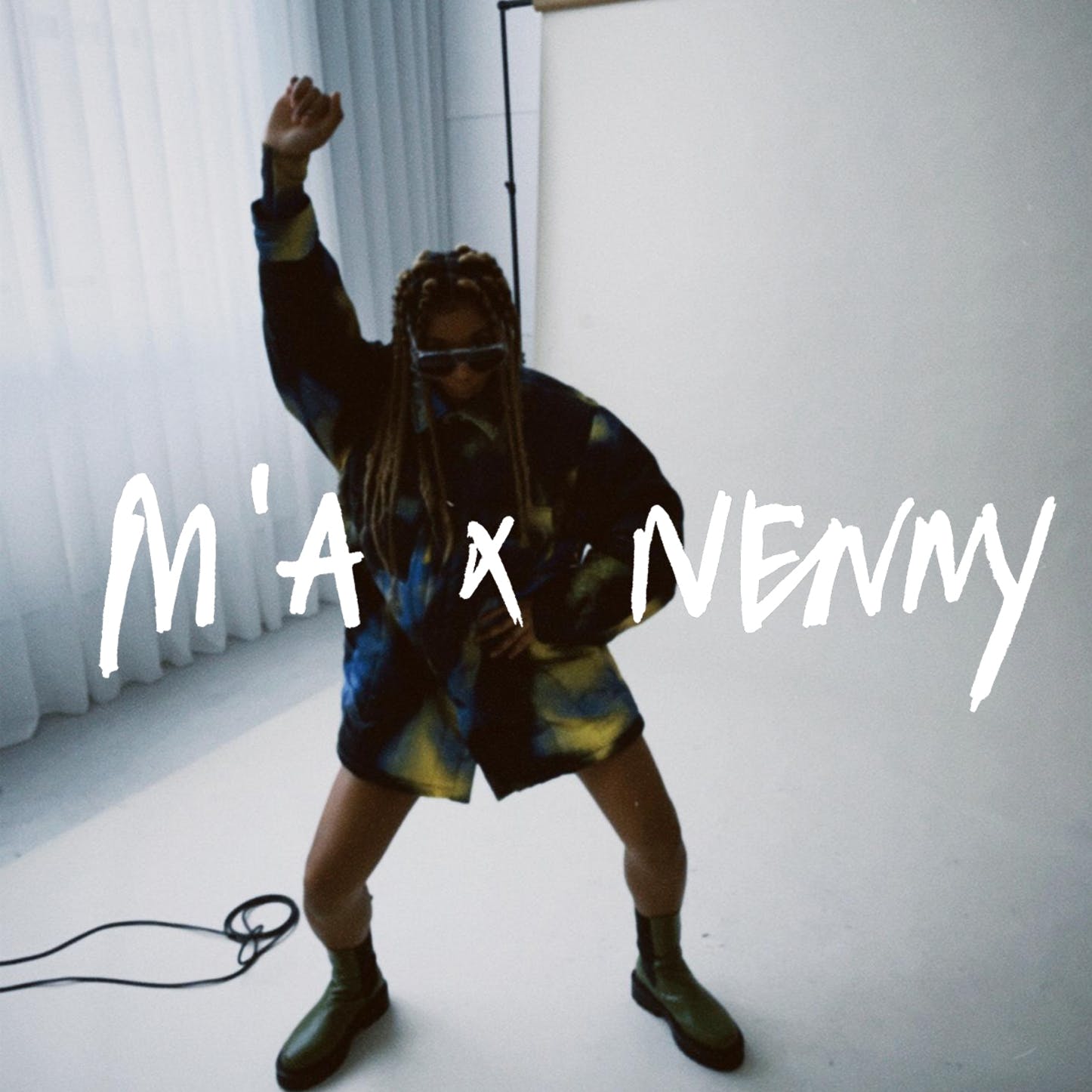 They launched MARQUES ' ALMEIDA in April 2011 and showed their first 2 seasons under Lulu Kennedy's platform – Fashion East. In 2014 they were awarded NEWGEN sponsorship from the British Fashion Council/Topshop, showing for 5 seasons in London.
In May 2015 MARQUES ' ALMEIDA were award the LVMH Prize for Young Fashion Designers and a BRITISH FASHION AWARD for Best Emerging Designer.
Recently M'A showed in the official calendar of Paris Fashion Week and collaborated with brands like 7 for all mankind as well launching an M'A KIDS line.
M'A was created responding to a growing market for day to day high-end ready to wear that's cool, raw, relevant and effortless. It came from the understanding that there was a shift happening in the definition of high luxury, specially for a younger consumer and it immediately became a brand that, more than anything, revolves around its people and community.
"The more Marta Marques and Paulo Almeida have opened up their brand to two-way conversations with a pool of their friends and fans, the stronger and more inspired their work becomes." Sarah Mower on Vogue.com December 4, 2017
Having put inclusivity and diversity at the heart of company's priorities the past years, M'A has been able to celebrate and empower the next generation of young creatives through their shows, campaigns and collaborations.
Focusing on building a sustainable brand for these future generations they launched their label "reM'ADE by" in June 2020, made exclusively of dead-stock materials and launched their M'A ENVIRONMENTAL AND SOCIAL RESPONSIBILITY MANIFESTO to hold them accountable through their journey of making M'A a truly empowering and sustainable brand.