WE HAVE PLEASURE IN PRESENTING THE MAGNIFICENT MATCH BETWEEN THE LIONESSES AND NIGERIA WHICH TOOK PLACE ON 07/08/2023! BOTH THE LIONESSES AND NIGERIA PLAYED SUPERBLY, WITH MANY 'TAKEN-ABACK' BY JUST HOW WELL ORGANISED THE NIGERIAN TEAM WERE.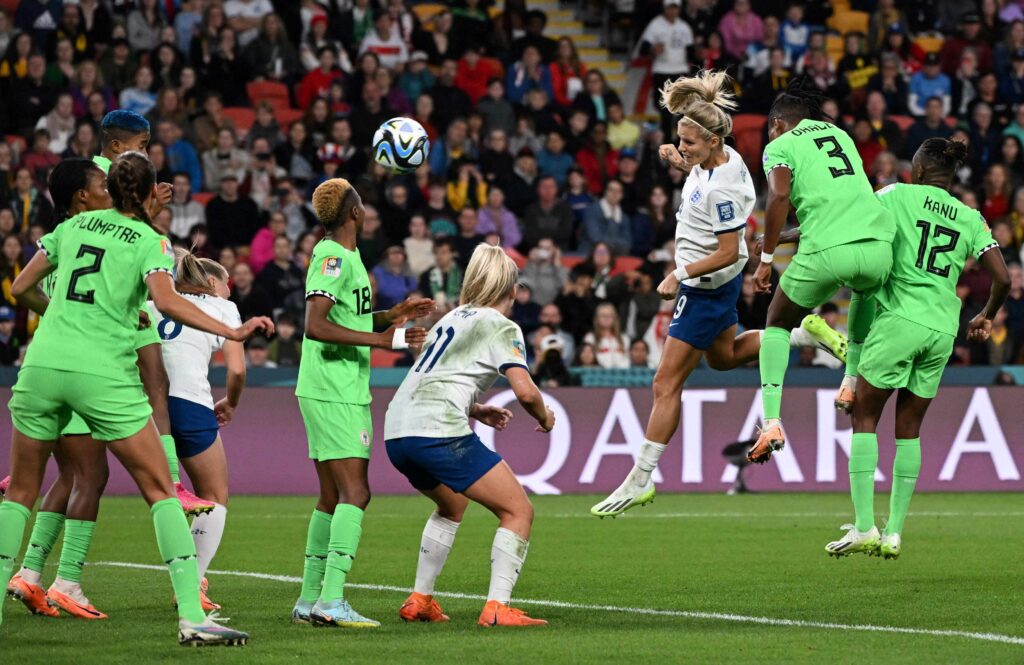 LAUREN JAMES WAS SENT OFF FOLLOWING A RED CARD INCIDENT, BUT THE LIONESSES SOON GOT BACK IN THE GAME, OVERCOMING THE ODDS OF BEING REDUCED TO 10 PLAYERS, AND 'HELD THEIR OWN' WITH THIS SUPER-SOLID TEAM. BUT WITH MANY ATTEMPTS ON GOAL SEEMINGLY UNABLE TO REACH THE BACK OF THE NET, EITHER BECAUSE OF THE NIGERIAN TEAM'S PRICKLY DEFENCE, OR BECAUSE OF THEIR SUPERB GOALKEEPER, NNADOZIE, AT THE END OF 120 MINUTES, THE MATCH WAS GOALLESS, MEANING A PENALTY SHOOT-OUT WAS COMING.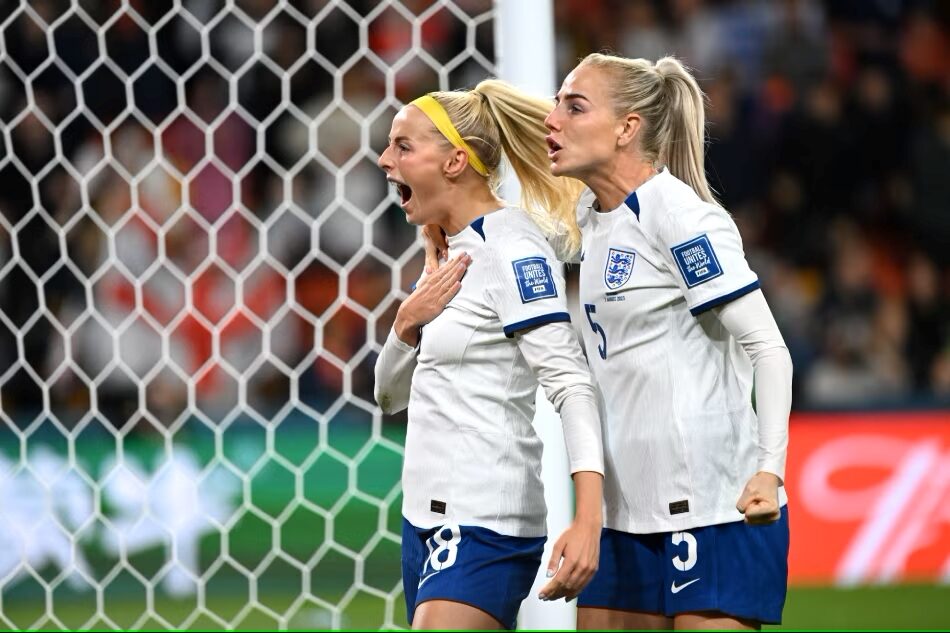 IT WAS EDGE-OF-YOUR-SEAT STUFF, AGAIN, JUST LIKE THE USA VS SWEDEN MATCH, BUT AFTER SEVERAL EXCITING PENALTIES SCORED BY BOTH SIDES, CHLOE KELLY POWERED IN THE DECIDING GOAL FOR THE LIONESSES. NNADOZIE TRIED HER BEST TO SAVE IT, JUMPING HIGH TO THE TOP OF THE GOAL, AND DID ACTUALLY GET A TOUCH ON THE BALL, BUT CHLOE KELLY'S SHOT WAS JUST TOO FORCEFUL, AND IN EXACTLY THE RIGHT POSITION. MANY CONGRATULATIONS TO THE LIONESSES, (WHO ARE NOW INTO THE QUARTER-FINALS) AND TO NIGERIA TOO. IT WAS A BRILLIANT MATCH!
WOMEN'S WORLD CUP 2023 – THE LIONESSES VS NIGERIA – 07/08/2023