MAX VERSTAPPEN CROSSED THE LINE FIRST IN 1:13:41.143, SERGIO PEREZ SECOND (+6.064s), CARLOS SAINZ THIRD (+11.193s & CARLOS ALSO WON DRIVER OF THE DAY), CHARLES LECLERC FOURTH (+11.377s), GEORGE RUSSELL FIFTH (+23.028s), LEWIS HAMILTON SIXTH (+42.679s), ALEX ALBON SEVENTH (+45.105s), LANDO NORRIS EIGHTH (+45.449s), FERNANDO ALONSO NINTH (+46.294s), VALTTERI BOTTAS TENTH (+64.056s)
MAX VERSTAPPEN, SERGIO PEREZ AND CARLOS SAINZ CELEBRATE BEING 'PODIUM BOYS' AT THE ITALIAN GRAND PRIX 2023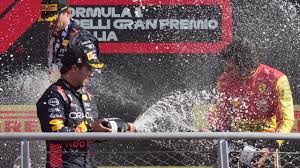 HIGHLIGHTS OF THE ITALIAN GRAND PRIX, MONZA 2023
TED REACTS TO MAX VERSTAPPEN'S ITALIAN GRAND PRIX 2023 SUCCESS
THE PREVIOUS DAY, FERRARI'S CARLOS SAINZ ATTAINED POLE POSITION FOR THE ITALIAN GRAND PRIX, DELIGHTING HIS HOME CROWD!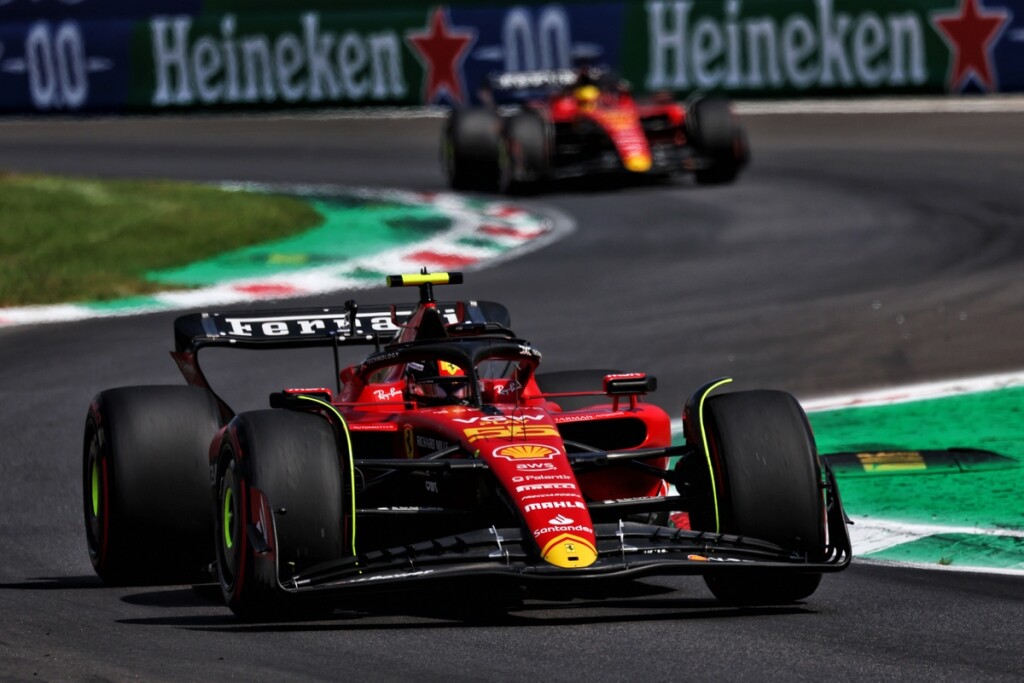 TED KRAVITZ GAVE US ALL THE PADDOCK GOSSIP AND REACTION TO CARLOS SAINZ' SUPERB POLE POSITION AT MONZA!
LISTEN TO THE FINAL MOMENTS OF QUALIFYING AT MONZA AND LISTEN TO THE FERRARI CREW, CROWD AND CARLOS' LOVELY REACTION….!