On a windy day in Portugal at the Portimao Grand Prix, Valtteri Bottas led at the beginning, followed by Lewis Hamilton, and then Max Verstappen.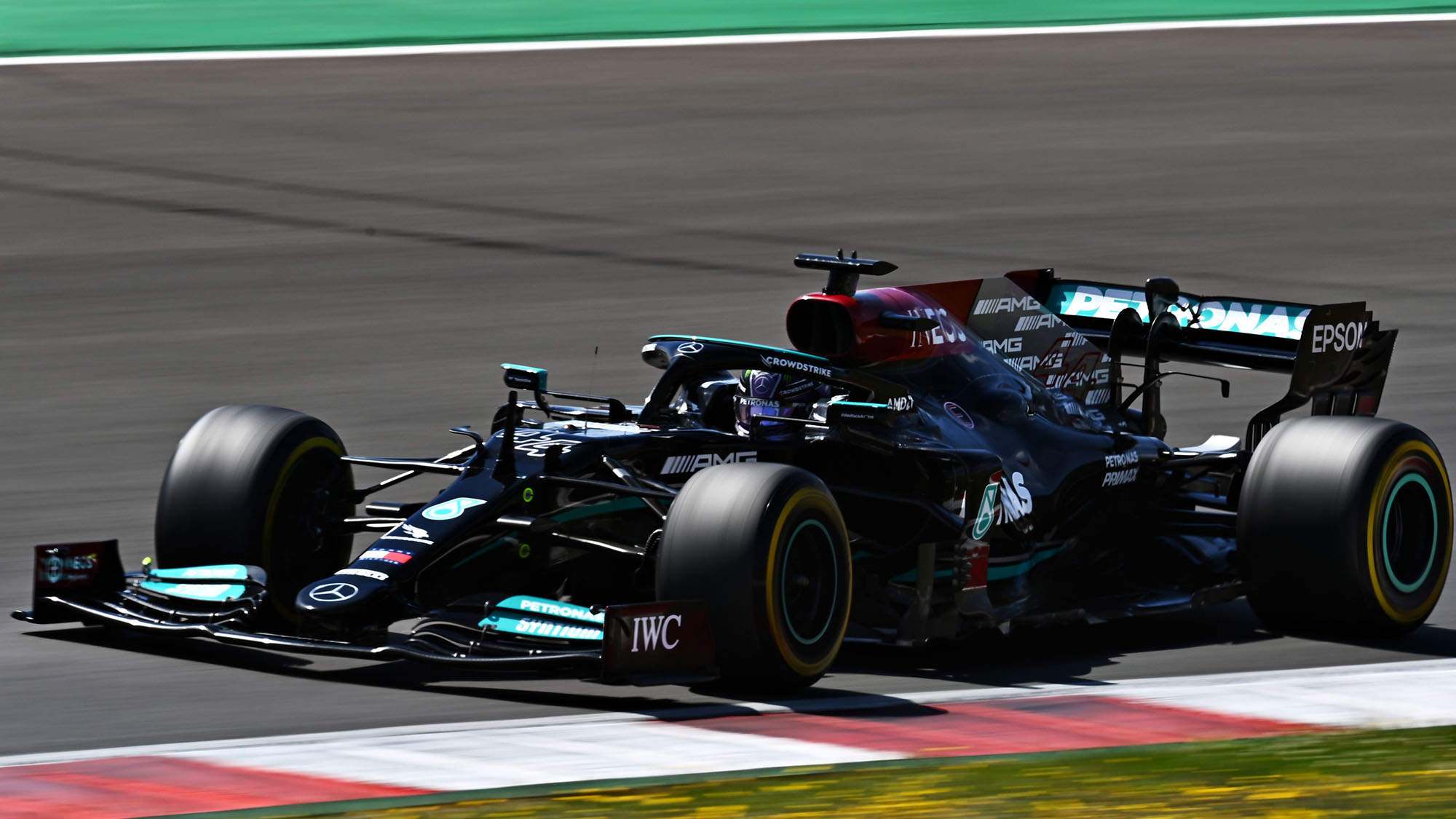 But shortly afterwards, it must have become apparent once again to Lewis Hamilton just how much of a 'force to be reckoned with' Red Bull's Max Verstappen had become when he overtook him after a safety-car restart, following Kimi Raikkonen sustaining damage to his car…
KIMI RAIKKONEN SUSTAINED DAMAGE TO HIS CAR (BELOW)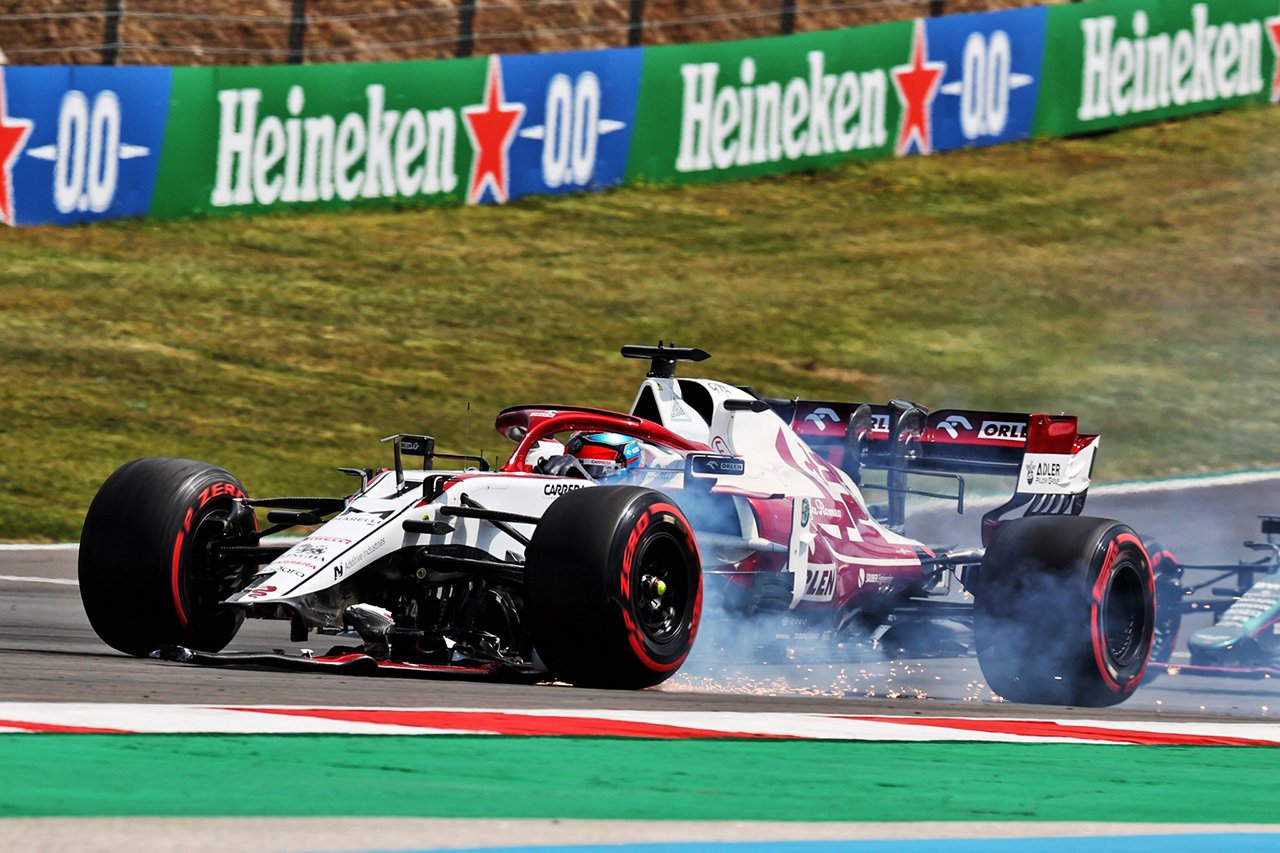 and, also to Max, the realisation of just how much it would take to beat such a great and experienced Champion such as Lewis, when Lewis overtook both himself on Lap 14…
LEWIS OVERTAKES MAX VERSTAPPEN (BELOW)

and Valtteri a little later on, and thus…
LEWIS CHASES DOWN VALTTERI BOTTAS BEFORE OVERTAKE (BELOW)

…gliding back into first position and onto victory. (His 67th Career Win!)
SOME HIGHLIGHTS FROM THE PORTUGUESE GRAND PRIX WHERE LEWIS HAMILTON PULLS OFF TWO SPECTACULR OVERTAKES ON VALTTERI BOTTAS AND MAX VERSTAPPEN
LEWIS HAPPILY JUMPS OUT OF HIS CAR FOLLOWING THE RACE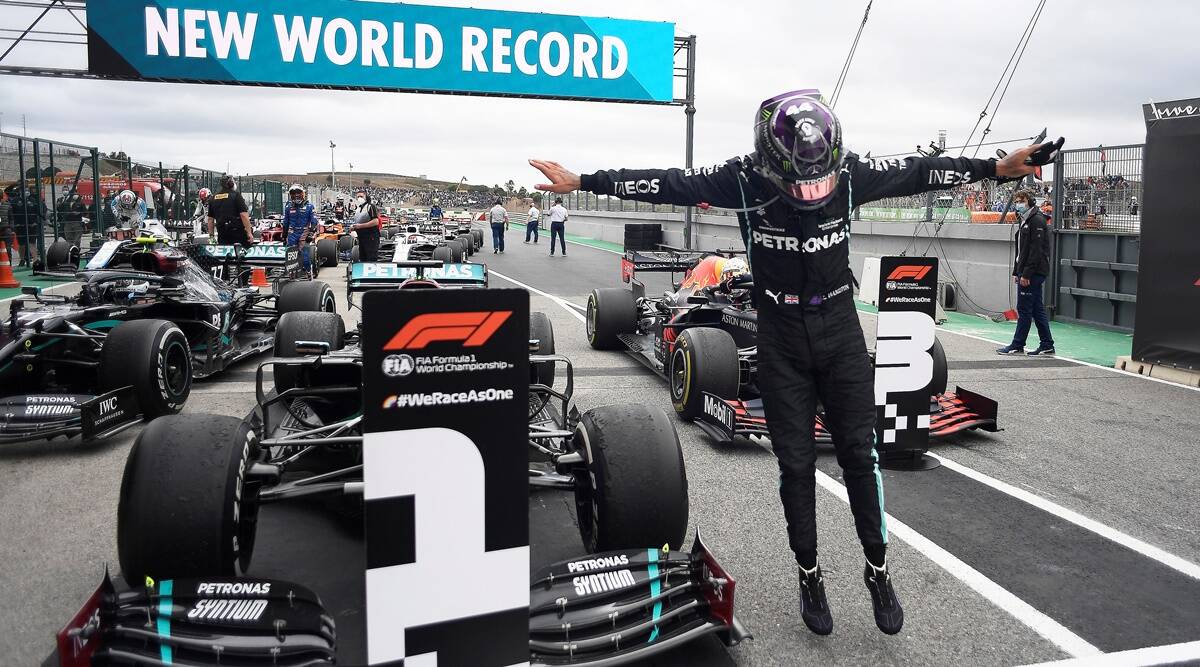 LEWIS LATER CELEBRATED WITH HIS TEAM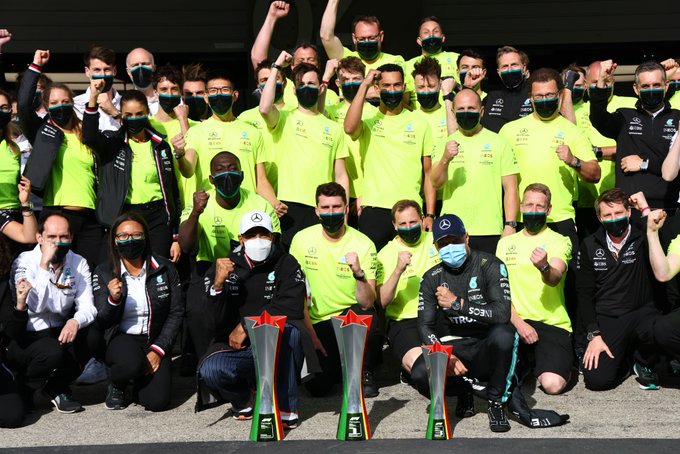 DRIVER STANDINGS FOLLOWING THE PORTUGUESE GRAND PRIX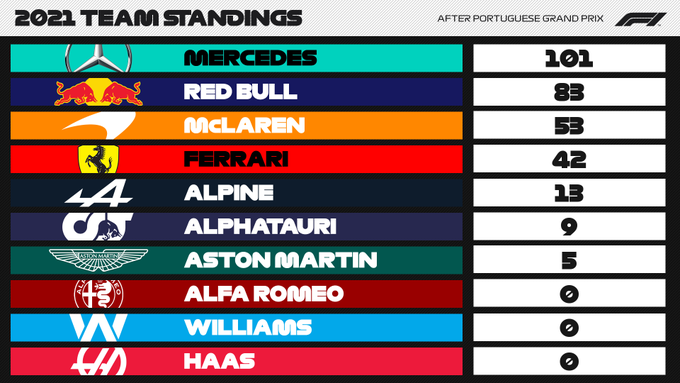 WITH DRIVING SUCH AS THIS, THIS WEEKEND'S RACE IS CERTAINLY GOING TO BE EXCITING – SO STAY TUNED FOR SPAIN…!