ON AN EXCITING, ACTION-PACKED AND BALMY EVENING IN PORTO, WHICH WAS FILLED WITH HAPPY FANS, ON SATURDAY 29TH MAY 2021, CHELSEA FOOTBALL CLUB STORMED TO VICTORY AGAINST MANCHESTER CITY…!
CHELSEA CELEBRATE WITH OWNER ROMAN ABRAMOVICH AND MANAGER THOMAS TUCHEL 'GETS THE PARTY STARTED' WITH CHAMPAGNE IN THE DRESSING ROOM FOLLOWING THEIR WIN. 
HIGHLIGHTS OF THE CHELSEA VS MANCHESTER CITY MATCH ON 29/5/2021
THOMAS TUCHEL SHOWS THE TROPHY JUST HOW MUCH IT MEANS TO HIM…!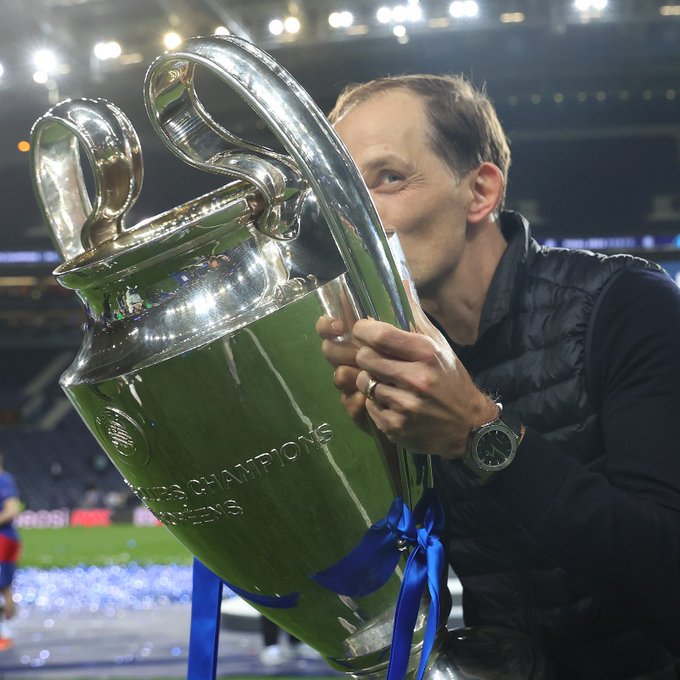 "I MAY HAVE A NEW CONTRACT, I SPOKE TO THE OWNER" – SAYS THOMAS TUCHEL
LOVELY INTERVIEW WITH MASON MOUNT FOLLOWING CHELSEA TRIUMPH
KAI HAVERTZ AND CAPTAIN CESAR AZPILICUETA ARE OVERWHELMED WITH HAPPINESS AFTER THE MATCH AND SPEAK OF "A SPECIAL, SPECIAL DAY"…
N'GOLO KANTE GIVES POST-MATCH INTERVIEW FOLLOWING CHELSEA TRIUMPH
CHELSEA CELEBRATE IN THE DRESSING ROOM WITH THEIR TROPHY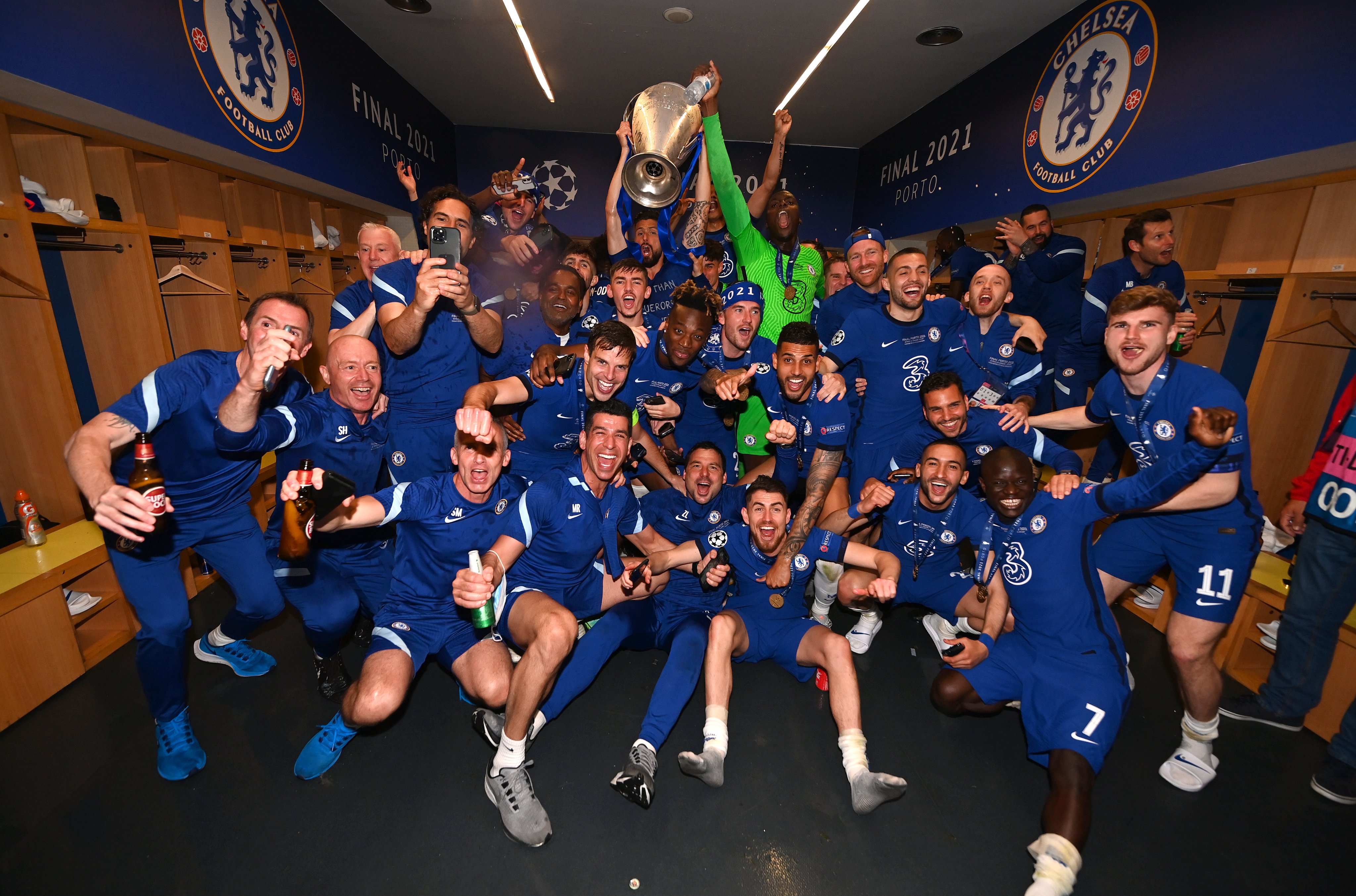 THE TEAM WILL SHORTLY BE RETURNING HOME TO THEIR FAMILIES – AND IT IS SAID THERE WILL BE AN OPPORTUNITY FOR FANS TO SEE THE TROPHY IN THE NEAR FUTURE…!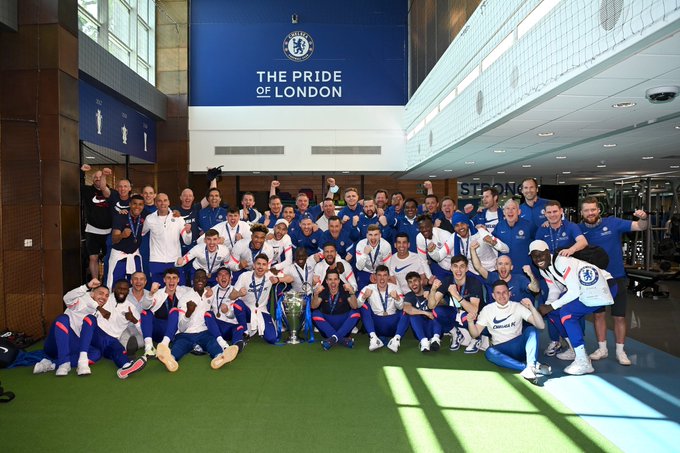 MANY CONGRATULATIONS TO CHELSEA…!