WHILST WE WAIT EXCITEDLY FOR THE LAS VEGAS GRAND PRIX THIS WEEKEND (THE FIRST EVER ONE), LET'S TAKE A LOOK BACK AT THE U.S. GRAND PRIX 2021 – WHERE MUCH FUN WAS HAD BY ALL!
HIGHLIGHTS OF THE U.S. GRAND PRIX 2021
WHAT AN EXCITING RACE IT WAS IN TEXAS, WITH THE ON-GOING DUEL BETWEEN LEWIS AND MAX SEEMINGLY UPPERMOST IN PEOPLE'S MINDS.  BUT AT THE END OF THE DAY, IT WAS MAX WHO MANAGED TO HOLD LEWIS OFF, JUST PIPPING HIM TO THE POST.

AND LEWIS CERTAINLY GAVE MAX A PROPER SOAKING WITH CHAMPAGNE LATER FOR OUT-DUELLING HIM ON THIS OCCASION

AFTERWARDS, THE DRIVERS GAVE THEIR POST-RACE REACTIONS 
"WE GAVE IT EVERYTHING" – SAID LEWIS HAMILTON WHEN INTERVIEWED AFTER THE RACE
THE U.S. GRAND PRIX WAS CERTAINLY A STAR-STUDDED EVENT, WITH BEN STILLER, SHAQUILLE O'NEAL, AND MANY OTHER CELEBRITIES MAKING AN APPEARANCE
BEN STILLER MEETS MEMBERS OF THE HAAS TEAM IN THE PADDOCK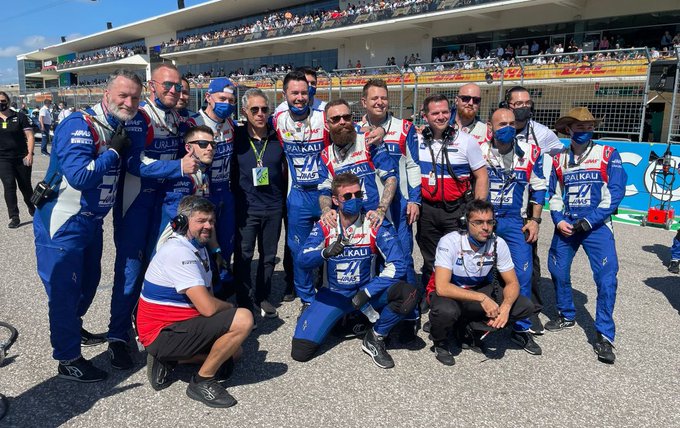 SHAQUILLE O'NEAL IS CONSIDERED TO BE ONE OF THE GREATEST BASKETBALL PLAYERS OF ALL TIME AND MADE QUITE AN ENTRANCE!

SHAQUILLE ALSO PRESENTED MAX VERSTAPPEN WITH HIS TROPHY ON THE PODIUM

THE DRIVERS HAD MUCH FUN DURING THEIR DOWNTIME AT THE U.S. GRAND PRIX
DANIEL RICCIARDO CERTAINLY ENJOYED WEARING HIS COWBOY HATS

AS DID NIKITA MAZEPIN
AND MICK SCHUMACHER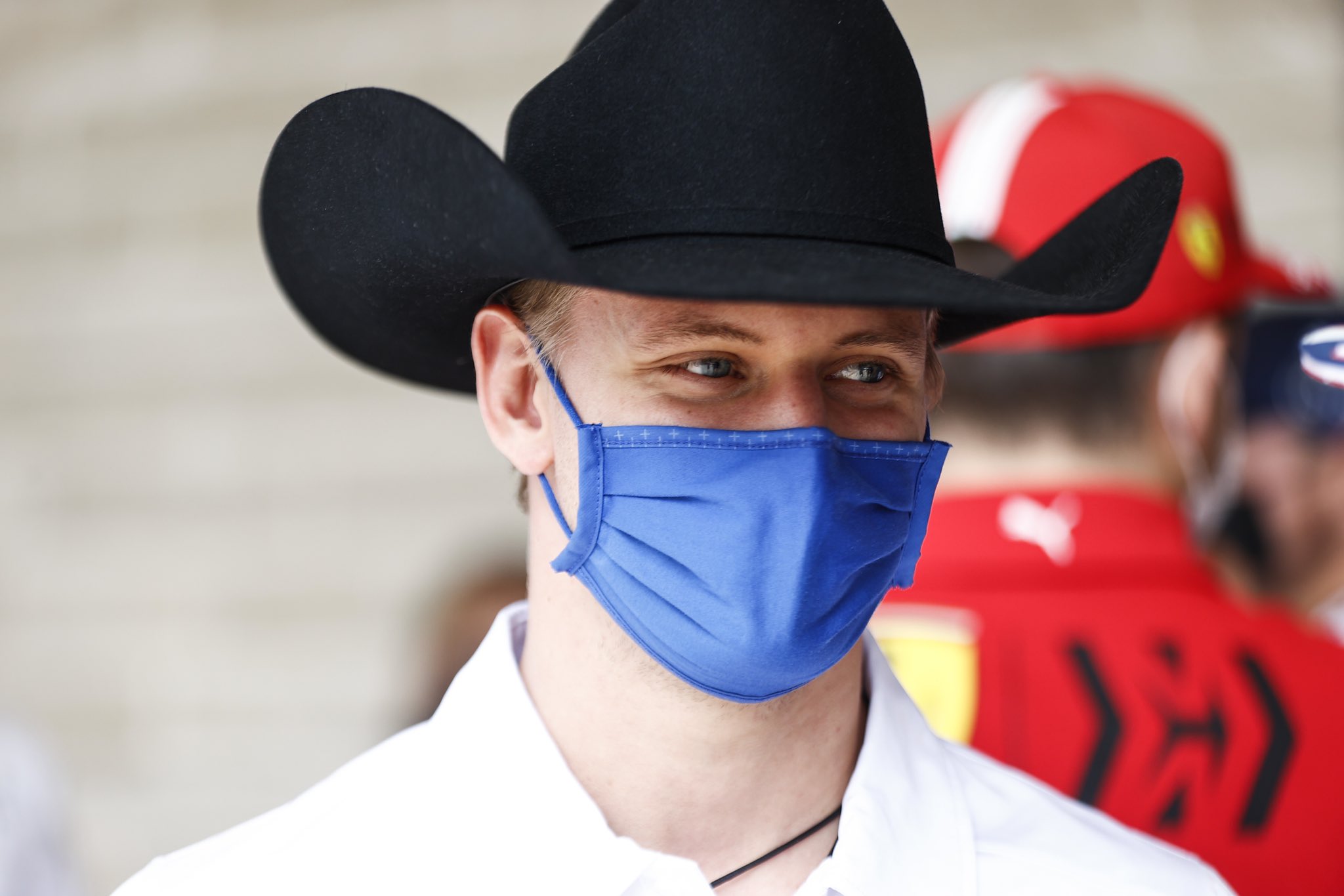 IN FACT, THE 'COWBOY HAT' ENTHUSIASM QUICKLY EMULATED ACROSS THE PADDOCK!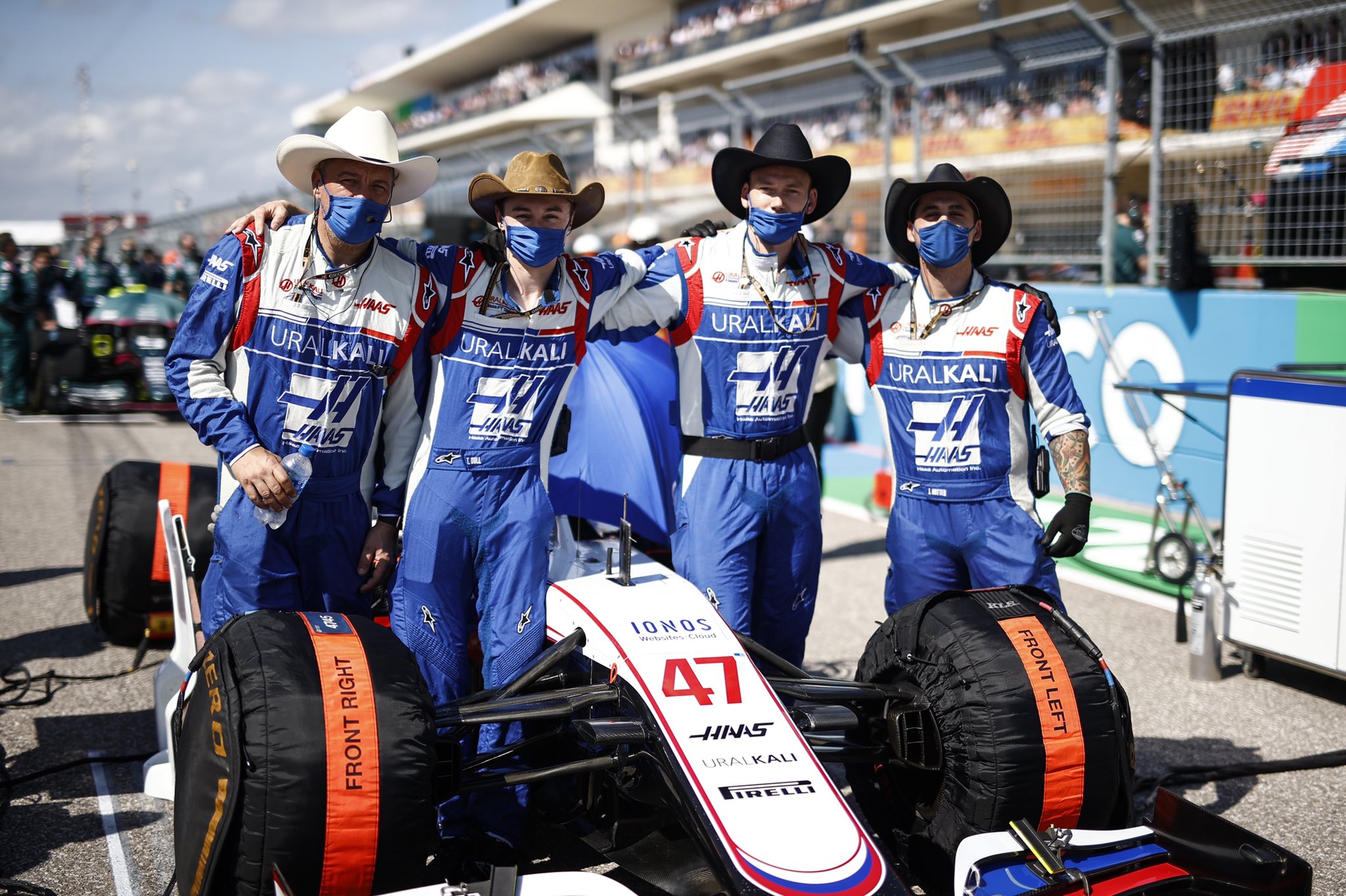 DANIEL RCCIARDO ALSO SEEMED TO THOROUGHLY ENJOY DRIVING EARNHARDT'S NASCAR…!
– DANIEL RICCIARDO AND LANDO NORRIS PLAY BASKETBALL (BELOW)
AND MAX VERSTAPPEN, ALEX ALBON, AND SERGIO PEREZ PARTOOK IN "THE BIG OL' AUSTIN QUIZ"
CHARLES LECLERC PRACTISES HIS BASKETBALL SKILLS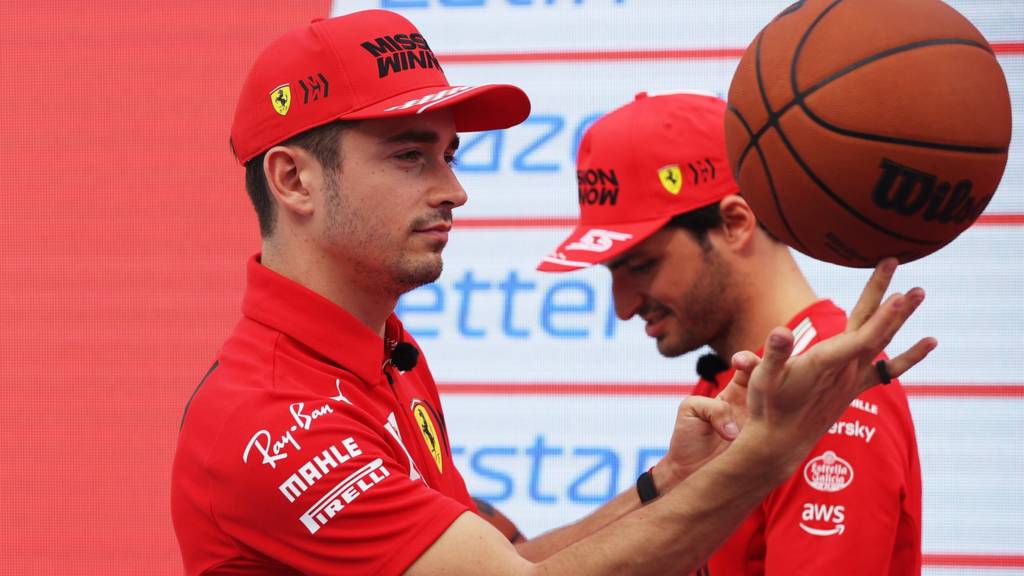 THE DAY BEFORE THE GRAND PRIX, MAX VERSTAPPEN HAD ALSO QUALIFIED ON POLE
HERE ARE THE POST-RACE DRIVER REACTIONS, AFTER QUALIFYING…!
U.S. FORMULA 1 GRAND PRIX – POST-QUALIFYING DRIVER REACTIONS – STRAIGHT FROM THE TRACK
GREAT RACING, FUN AND A PACKED STADIUM! LET'S HOPE THERE WILL BE MANY MORE IN THE FUTURE!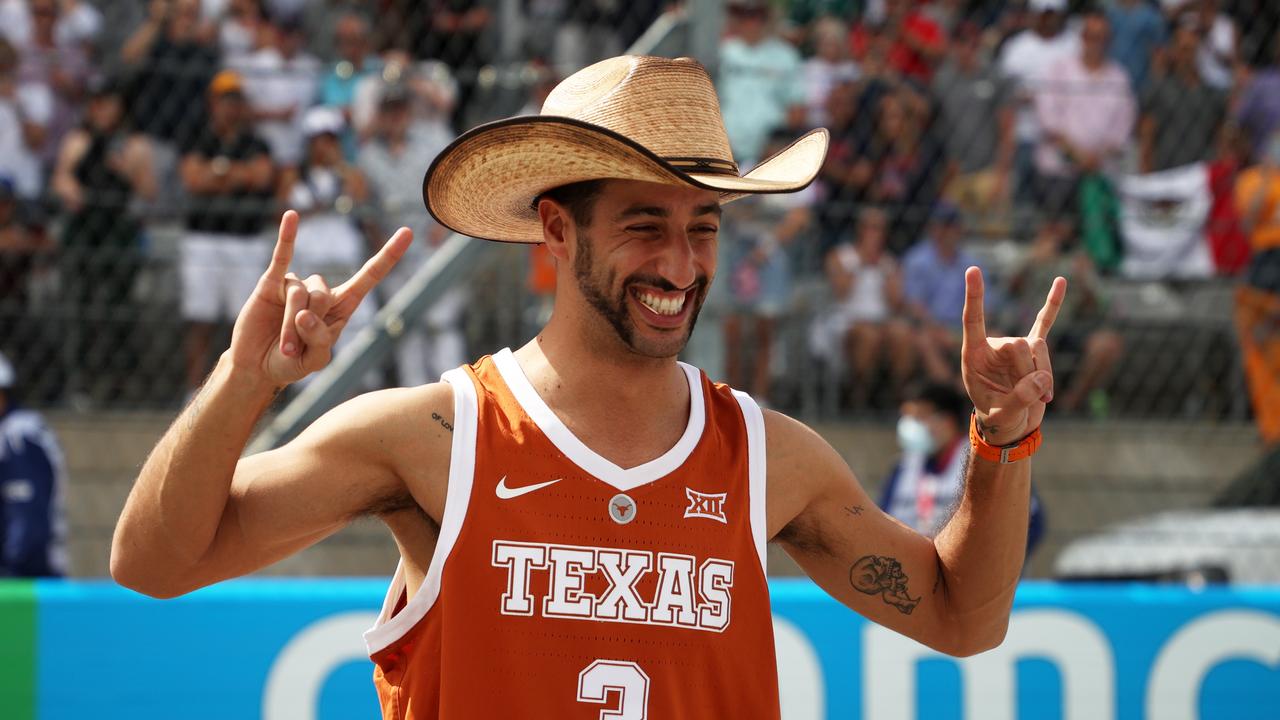 WE'LL SIGN OFF WITH A PICTURE OF DANIEL RICCIARDO – WHICH SEEMS TO SUM UP THE WHOLE WEEKEND REALLY…
YEEEEEEHAAAAH….!
Words by Amanda Waters