Lewis Hamilton Stormed To Victory At The Bahrain Grand Prix 2020 On Sunday After A Terrifying Crash From Which Romain Grosjean Miraculously Emerged With Minor Injuries…!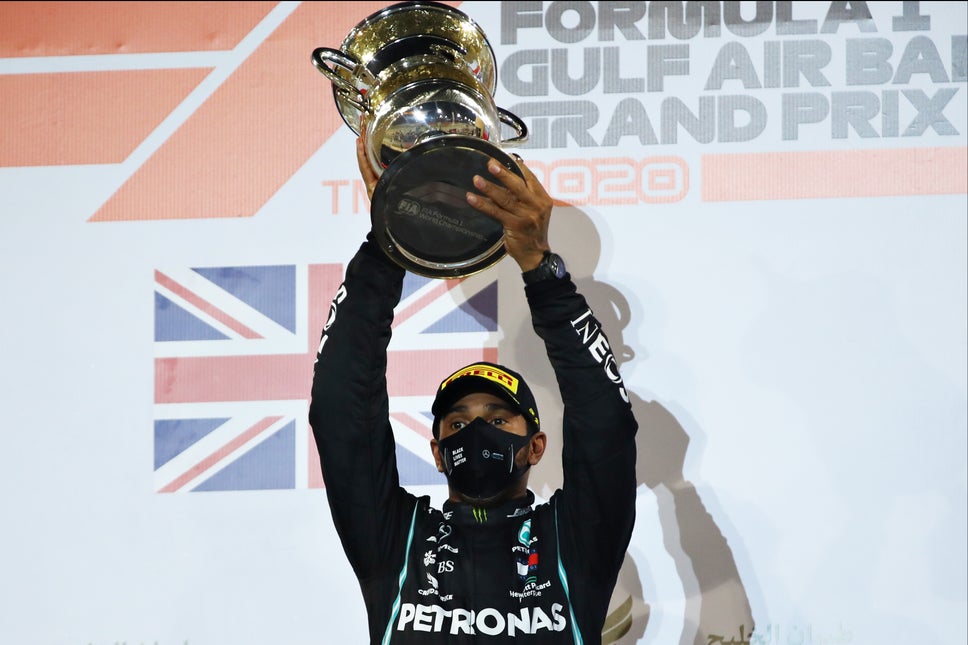 Lewis Shared The Podium With Red Bulls' Max Verstappen And Alexander Albon, Who Came Second And Third Respectively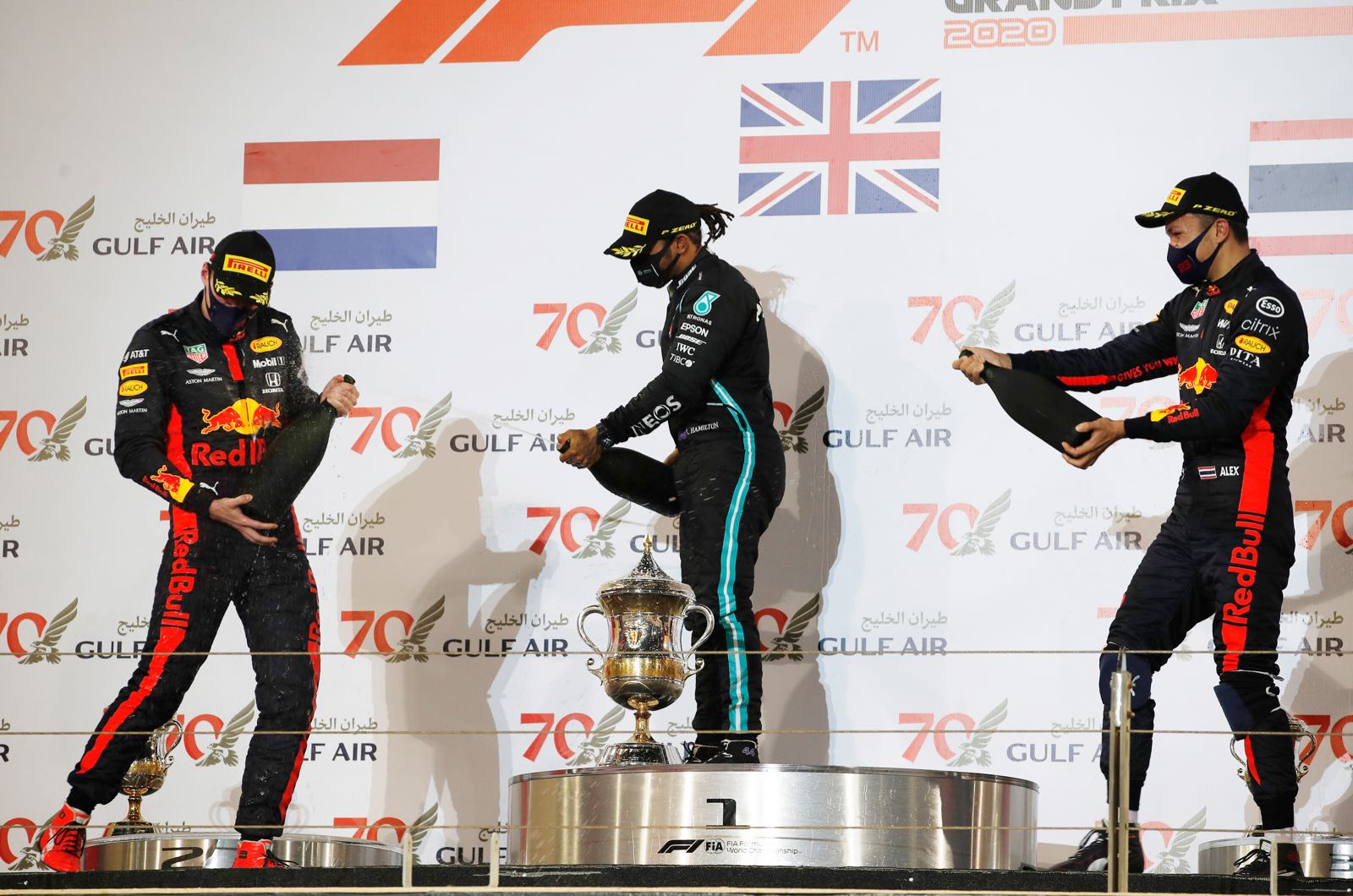 During The Race, Romain Grosjean Crashed Through The Barriers, After Travelling Across The Track, And Making Contact With Daniil Kvyat's Car.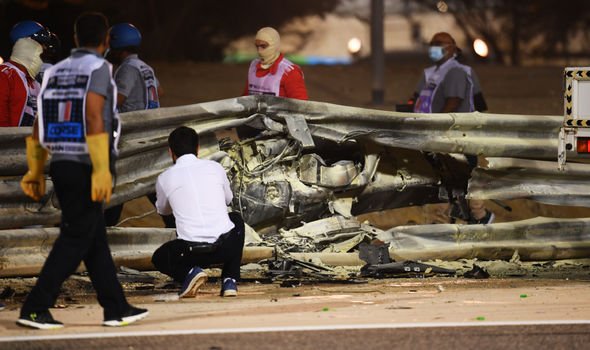 His Car Broke Into Two, But He Amazingly Emerged From The Front Section, Which Was By Now A Fireball, With Only Minor Injuries…!
It Was Said By Many (Including Romain Himself) That Without His Halo He Would Not Have Survived.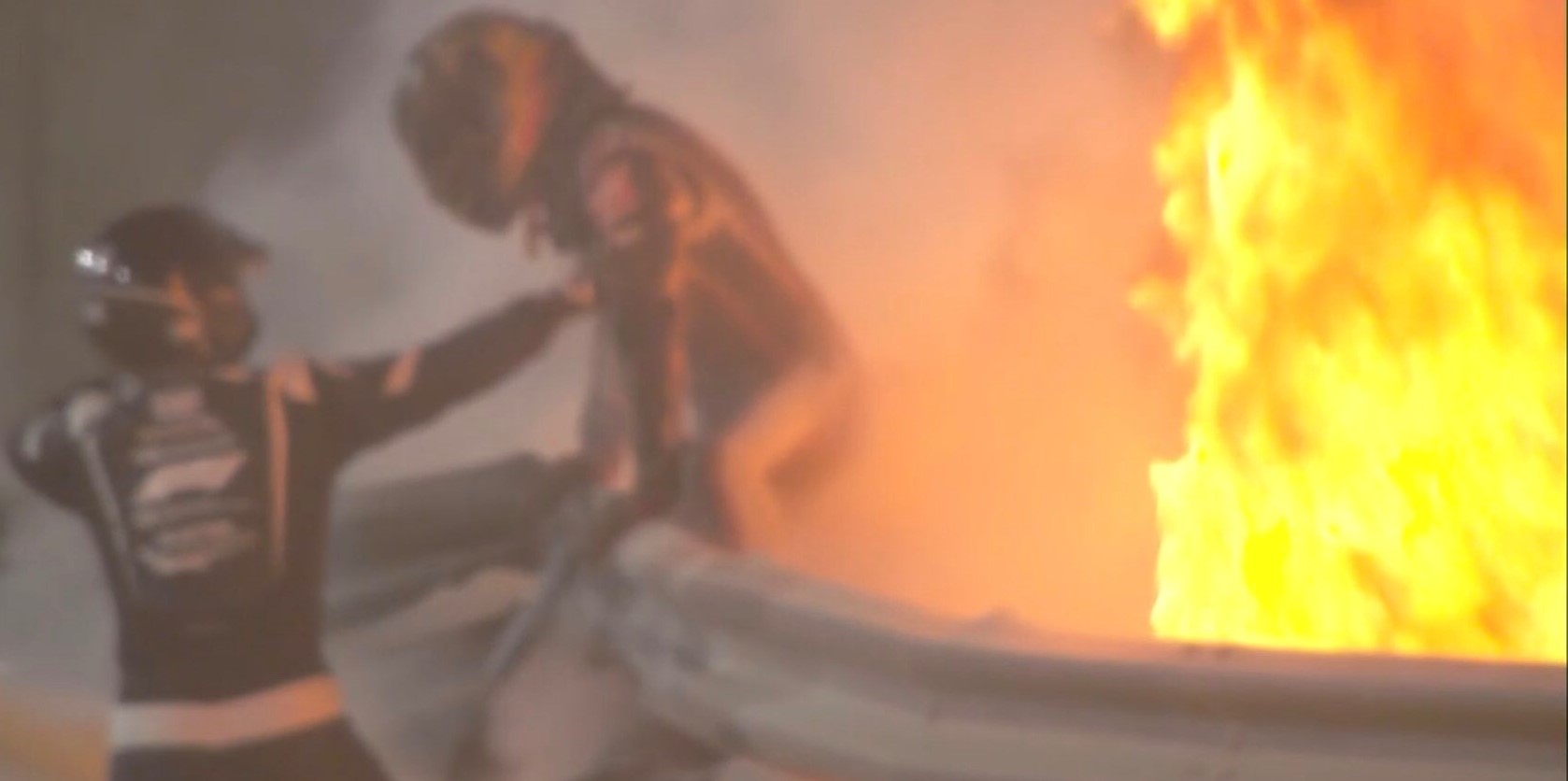 They Don't Call Them 'Halo's' For Nothing – Romain's Car After The Crash With Halo Intact (Below)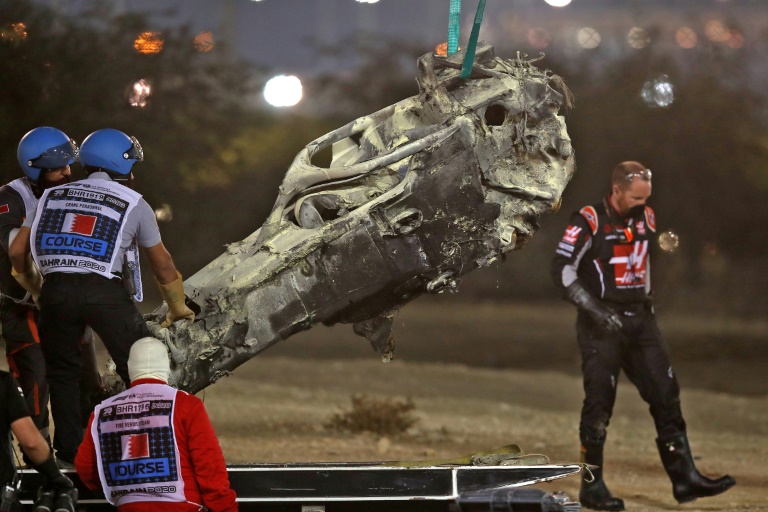 The FIA Doctor Ian Roberts And Medical Car Driver Alan van der Merwe Were On The Scene Almost Immediately…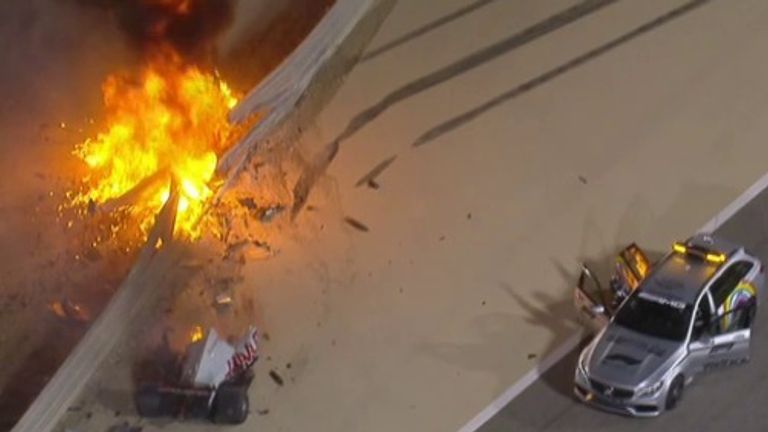 And The Bravery Of All Who Attended The Scene So Quickly Has Been Widely Hailed
As Their Only Thought Seemed To Be For The Safety Of Romain And To Quickly Extinguish The Fire
Later, His Royal Highness Prince Salman bin Hamad Al Khalifa, the Crown Prince, and His Excellency Interior Shaikh Rashid bin Abdullah Al Khalifa sent a letter to the heroes hailing them for their superb work.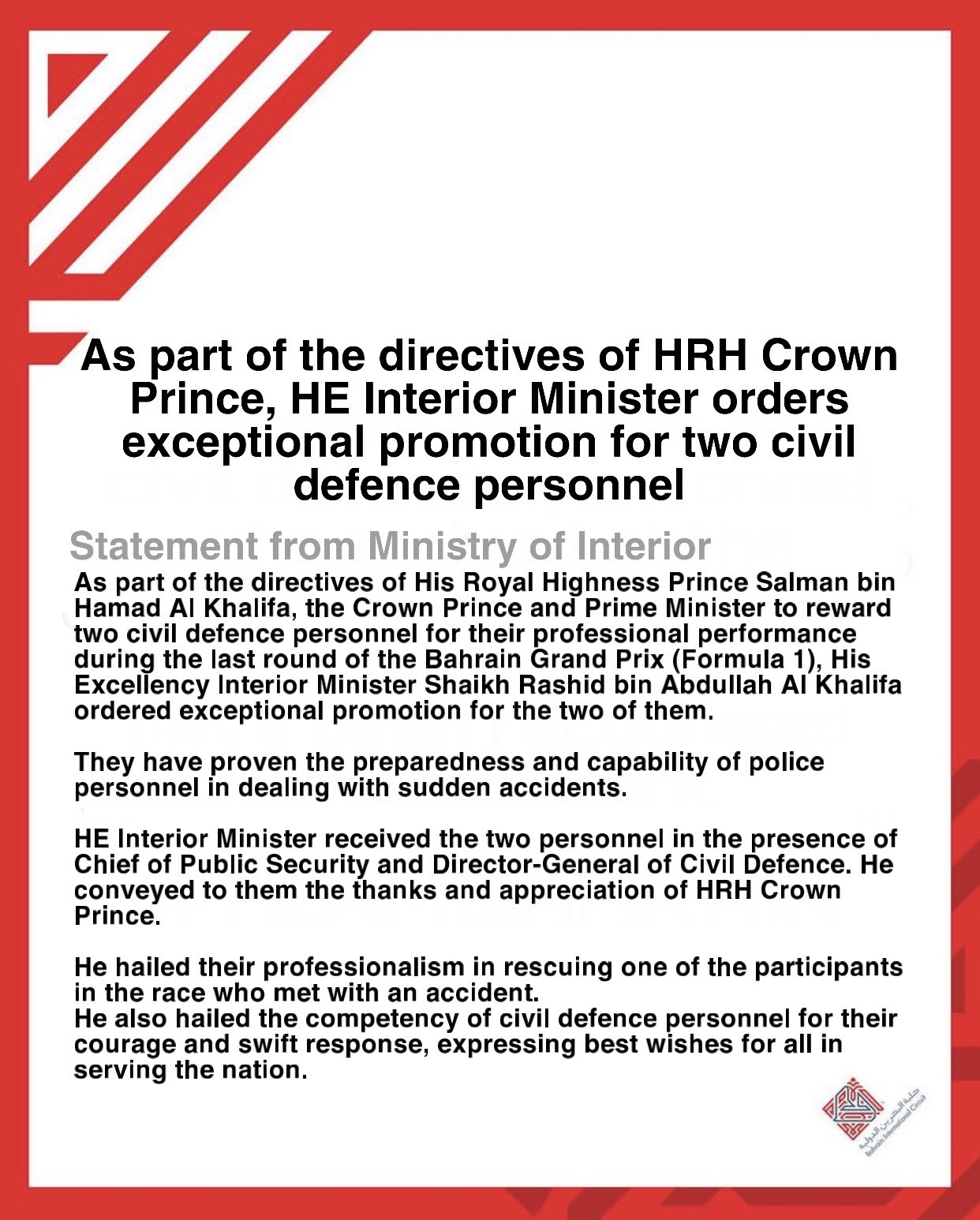 F1 DRIVERS GIVE POST-RACE INTERVIEWS AFTER THE RACE
SINCE THE RACE, ROMAIN GROSJEAN HAS BEEN KEEN TO LET EVERYONE KNOW THAT HE IS OK AND THANK EVERYONE FOR THEIR WELL-WISHES!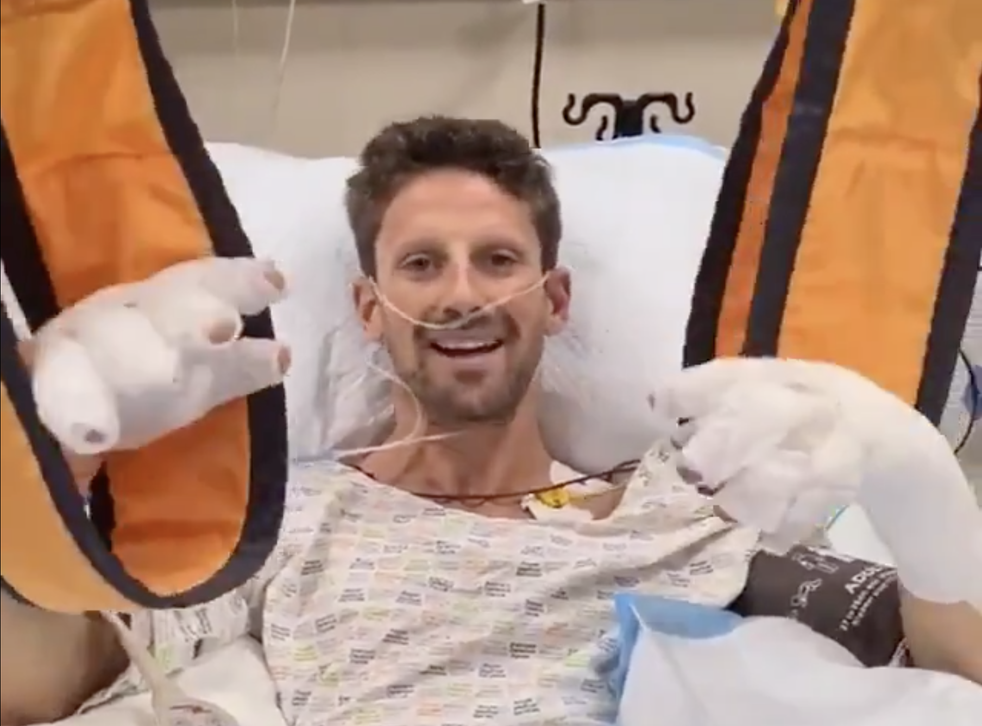 WE WISH YOU ALL THE VERY BEST FOR A SPEEDY RECOVERY ROMAIN!
THIS WEEKEND'S RACE WILL BE IN BAHRAIN AT THE SAKHIR CIRCUIT FROM 4th – 6TH DECEMBER…
Words by Amanda Waters