IN A CHAOTIC RACE WITH SEVERAL INCIDENTS, INCLUDING MAX AND LEWIS COLLIDING EARLY IN THE RACE, RED BULL'S MAX VERSTAPPEN WON THE IMOLA GRAND PRIX….
MAX VERSTAPPEN CELEBRATES HIS WIN AFTER THE RACE

WITH MERCEDES' LEWIS HAMILTON COMING SECOND, AND MCLAREN'S LANDO NORRIS THIRD.  LANDO WAS ALSO AWARDED 'DRIVER OF THE DAY'.
LEWIS HAMILTON ATTEMPTS TO OVERTAKE MAX VERSTAPPEN

BUT BECOMES MOMENTARILY UNBALANCED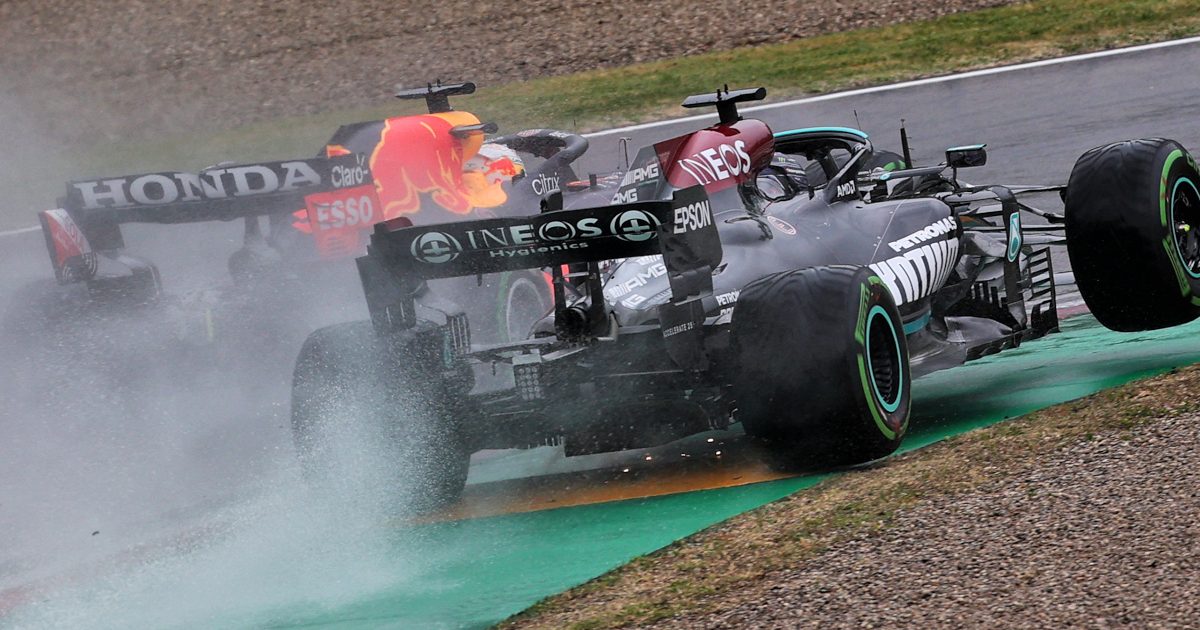 VALTTERI BOTTAS AND GEORGE RUSSELL ALSO MADE CONTACT LATER IN THE RACE AND CRASHED INTO THE BARRIER AT HIGH SPEED

BUT LUCKILY NO-ONE WAS HURT…!
HIGHLIGHTS OF THE IMOLA GRAND PRIX
THE WEATHER WAS CHALLENGING WITH INTERMITTENT RAIN AND A VERY SLIPPERY SURFACE, BUT IT CERTAINLY MADE FOR INTERESTING 'EDGE OF YOUR SEAT' STUFF…
ASTON MARTIN'S SEBASTIAN VETTEL AND ALPHA TAURI'S PIERRE GASLY BATTLE IT OUT AT IMOLA ON THE SLIPPERY RACE TRACK (BELOW)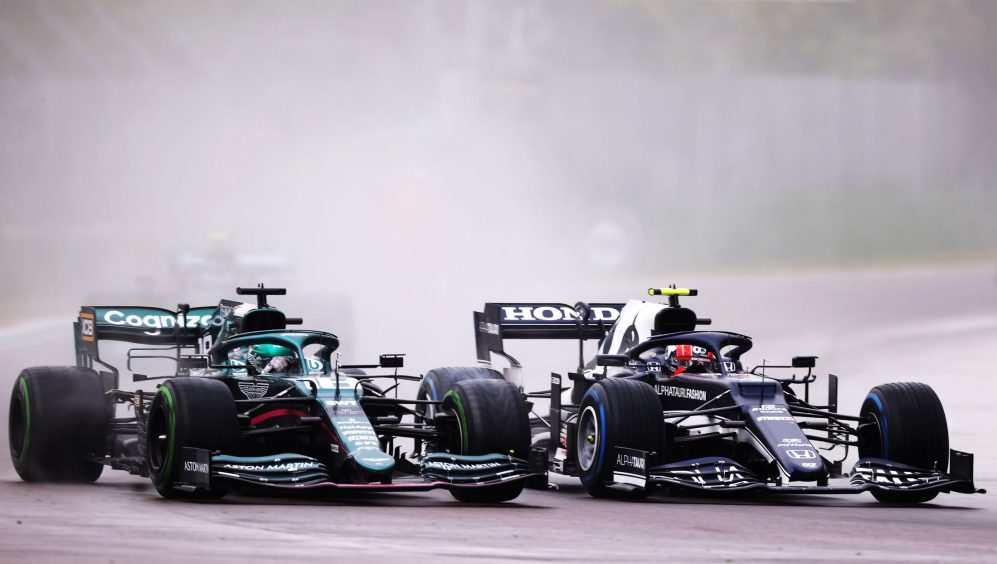 MAX VERSTAPPEN WON THE RACE IN (2:02.34.598s) MAKING IT HIS 11TH CHAMPIONSHIP WIN
MAX CELEBRATES ON THE PODIUM

LEWIS HAMILTON CAME SECOND IN (+22.000s) AND LANDO NORRIS CAME THIRD  WITH (+23.702s)
LEWIS HAMILTON CONGRATULATES MAX VERSTAPPEN AFTER THE RAC

E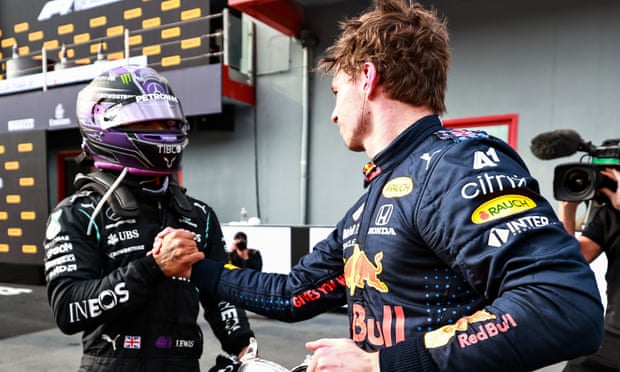 THE DRIVERS GIVE THEIR POST-RACE REACTION (BELOW)
DURING QUALIFYING AT THE IMOLA GRAND PRIX THE DAY BEFORE, LEWIS HAMILTON CLAIMED HIS 99TH POLE POSITION 
LEWIS HAMILTON GIVES POST-QUALIFYING INTERVIEW AT THE IMOLA GRAND PRIX
LEWIS HAMIL
STAY TUNED FOR THE PORTUGUESE GRAND PRIX ON 30TH APRIL – 2 MAY 2021…!
Words by Amanda Waters