Valtteri Bottas Won The Russian Grand Prix 2020 In Style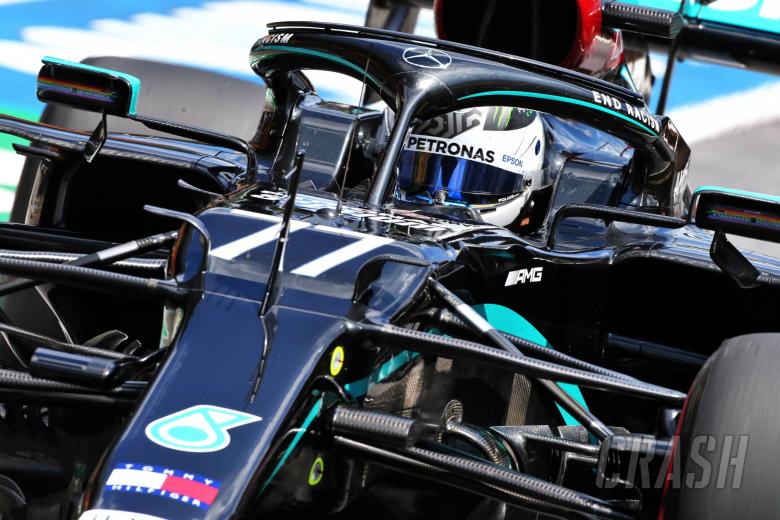 On a sunny day in Sochi, the Russian Grand Prix 2020 got off to a frantic start with Carlos Sainz crashing on the first lap, and Charles LeClerc bumping into the back of Lance Stroll who went into the barrier, causing Lance Stroll and Carlos Sainz to retire early, with a resultant safety car ensuing.
Carlos Sainz's Car Is Winched Off After Crashing Into Barrier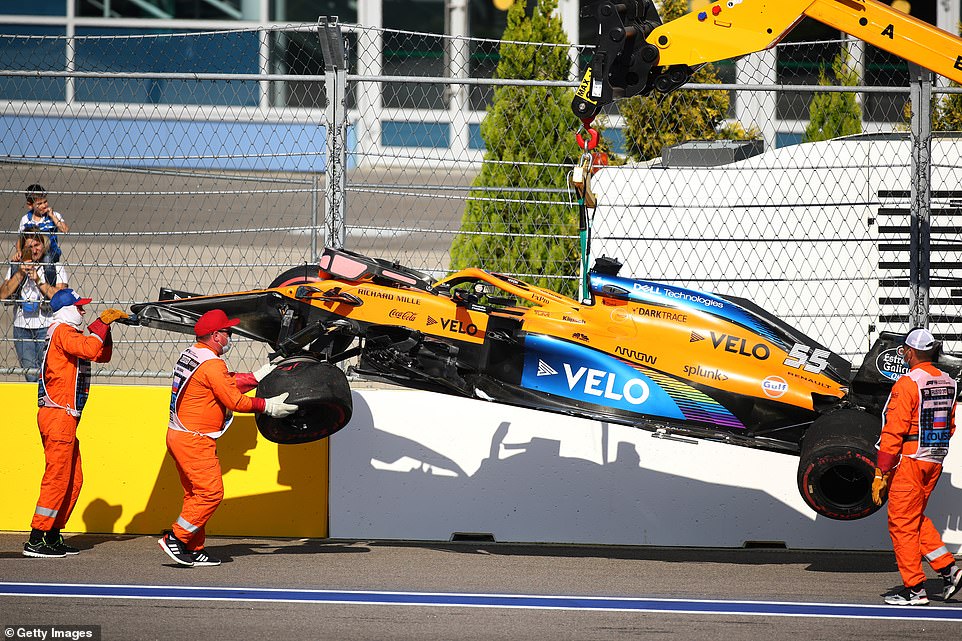 Lewis Hamilton had received two x five second penalties for practice start infringements at the start of the race and so was disadvantaged. Although he was still able to make it up to third place by the end of the race.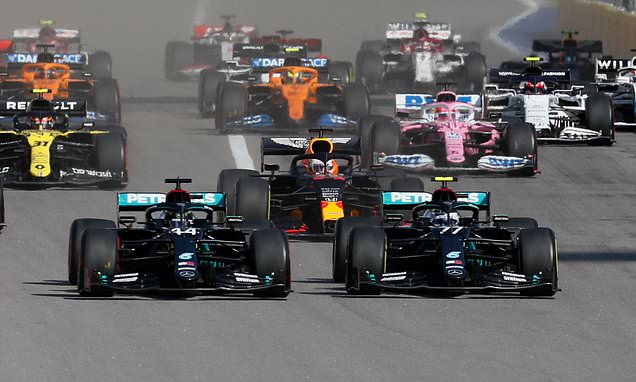 In the meantime, Valtteri glided around the Sochi course, (which is one of his favourites after he had won there in 2017)
Valtteri Flew Like The Wind At The Sochi Circuit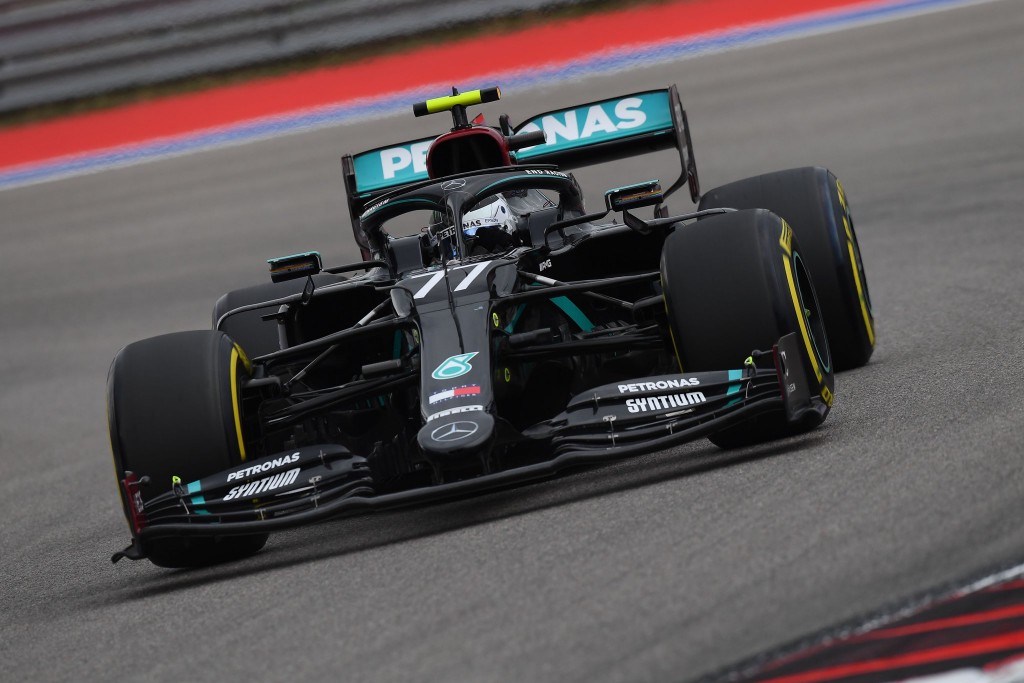 Valtteri Bottas Celebrating On The Podium After Winning The Sochi Grand Prix In 2017 (Below)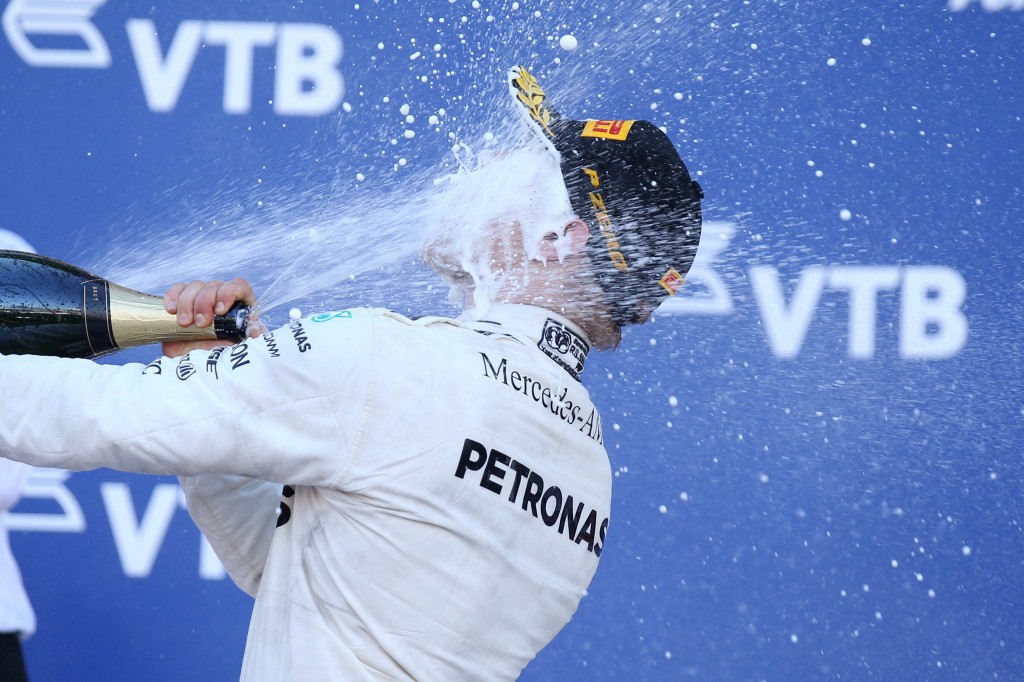 …with Max Verstappen trailing in hot pursuit.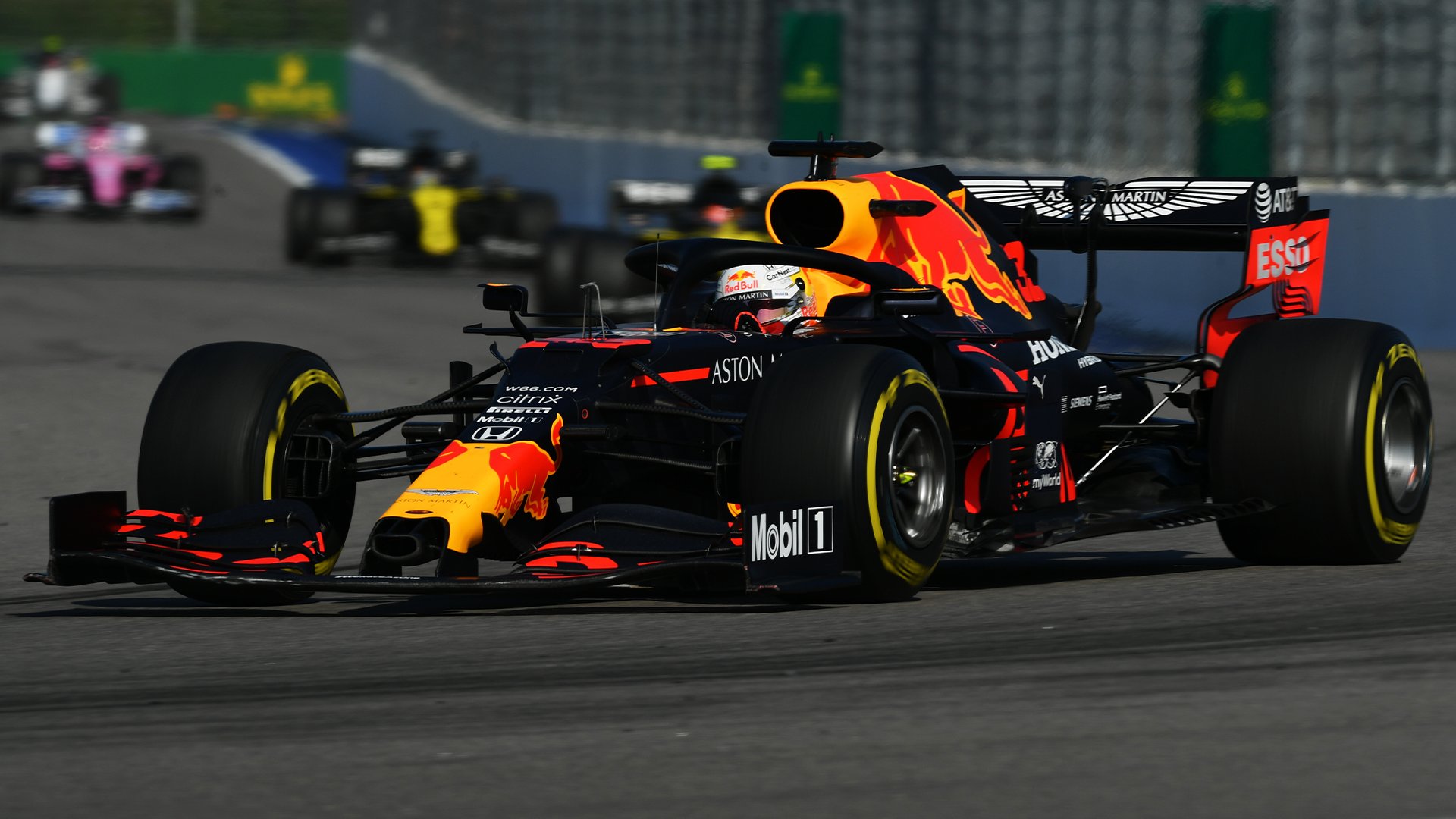 Although he was unable to catch up with Valtteri, who definitely had the wind at his tail.
After the race, Valtteri was clearly delighted, saying "Once I was in clean air, I felt the pace was pretty awesome and that I could control everything."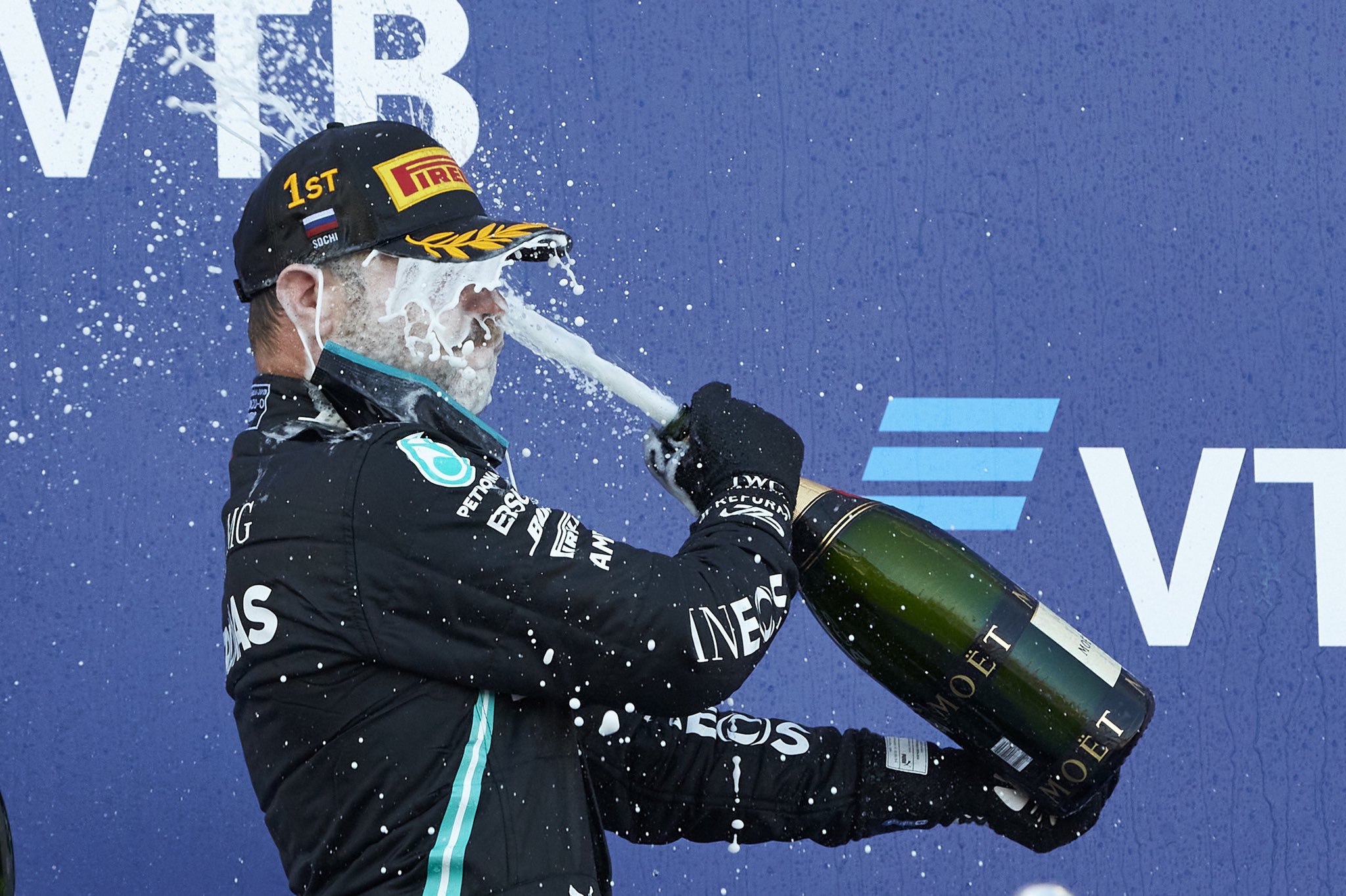 "Never give up.  It's a good day.  It's nice to get another win as it's been a while and I now need to keep the momentum going."  Valtteri's winning time was 1.34.00.364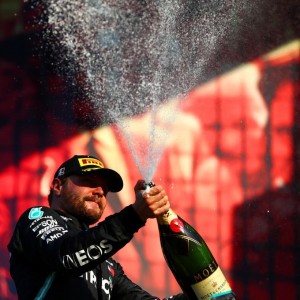 Max Verstappen said that he was also very happy with his second place after the race, and was especially delighted as he was also appointed "Driver of the Day." Max's second place time was 1.34.08.093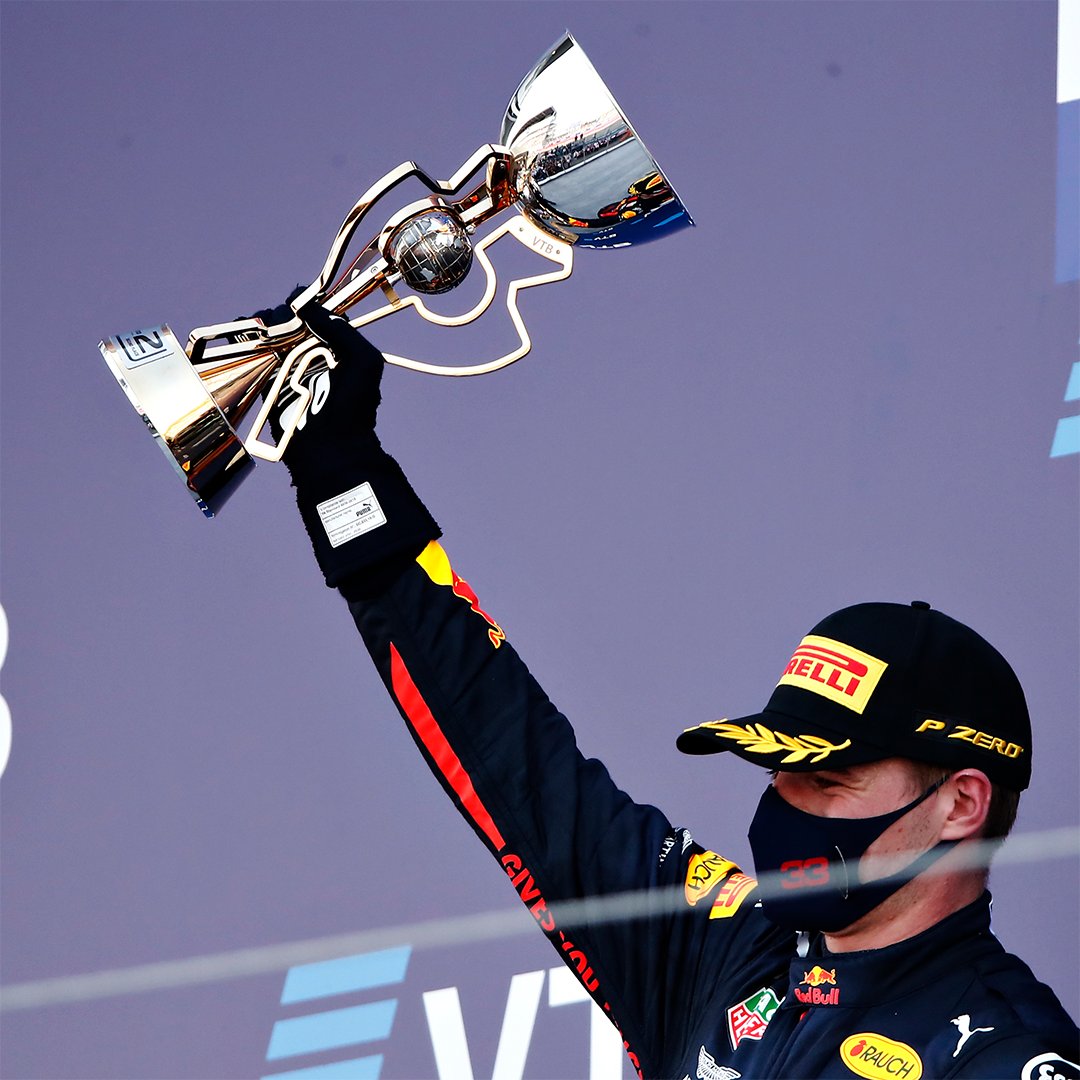 When interviewed after the race, Lewis said "I'll take the points I got and move on."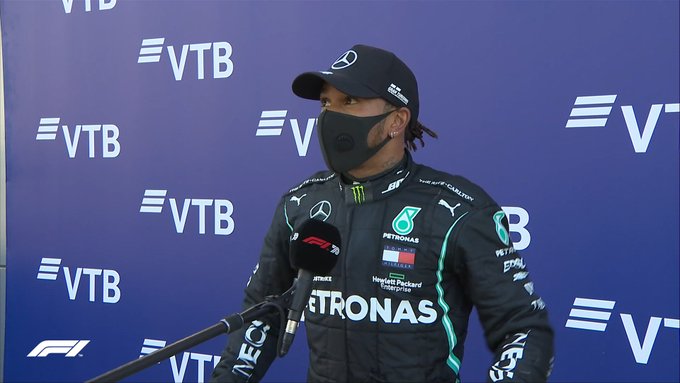 "Congratulations to Valtteri for his win."  Lewis won his third place in a time of 1.34.23.093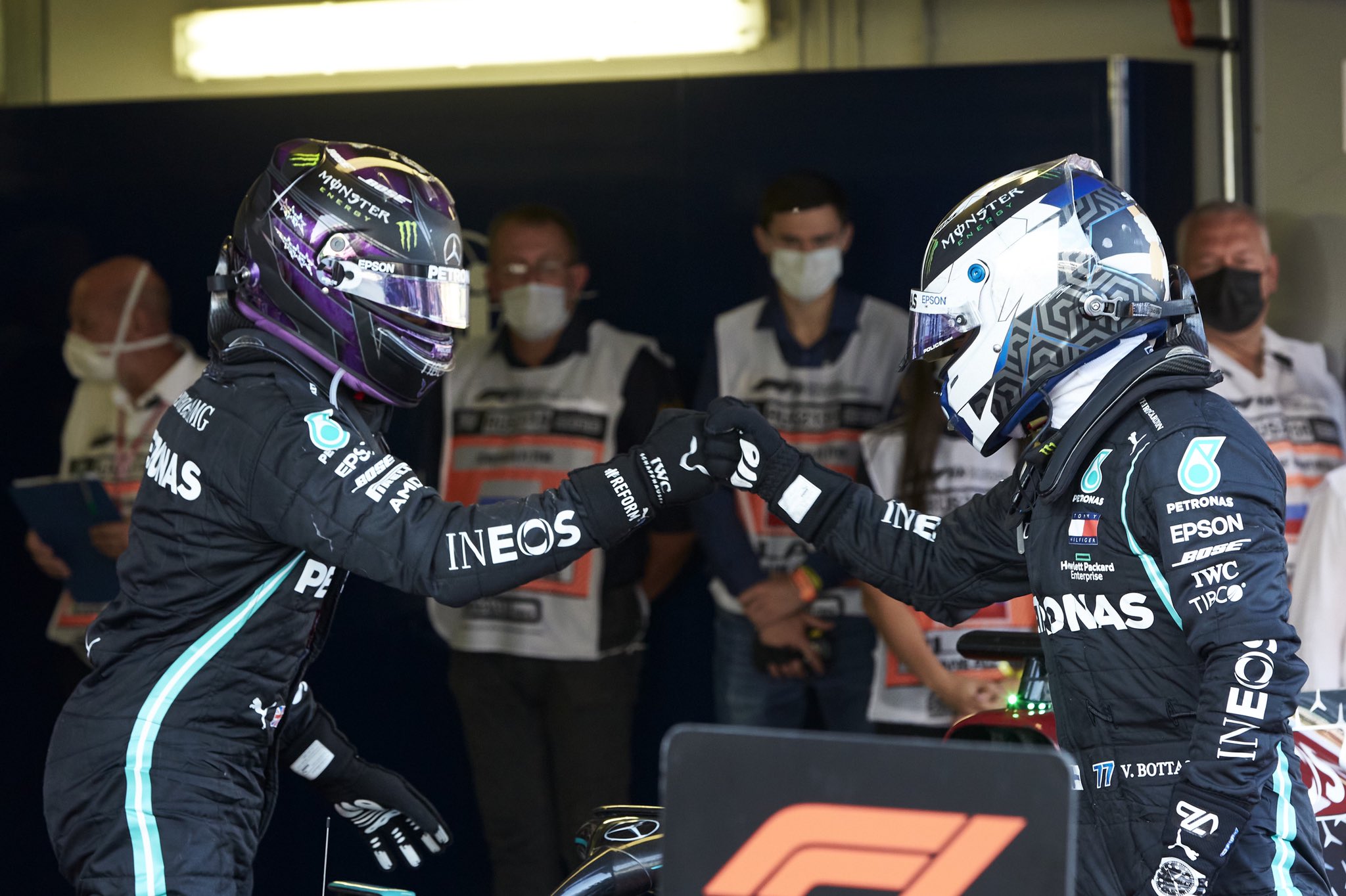 Once again it was nice to see some of the other drivers duelling throughout the race, with home boy Daniil Kvyat and Esteban Ocon battling in a thrilling 'two-horse race' at the end, with Daniel dropping back from third place a little while earlier.
Home Boy Daniil Kvyat Thanks His Fans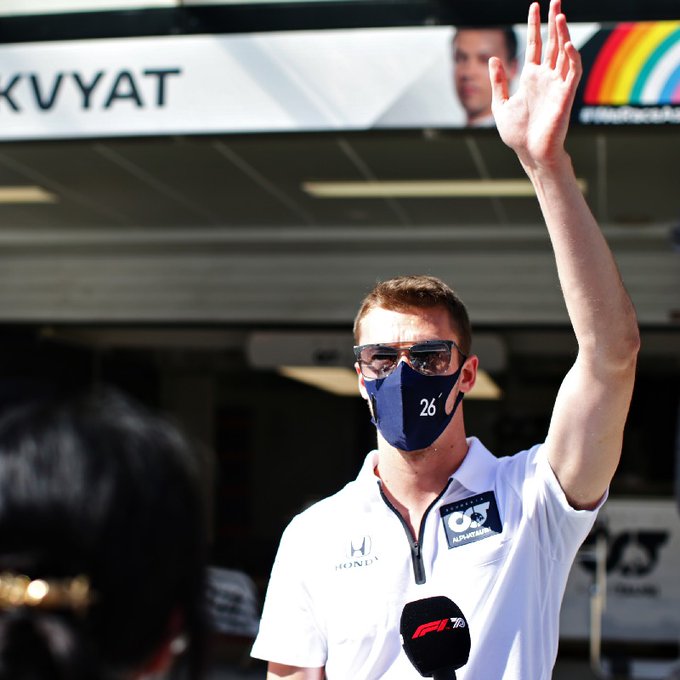 It was an exciting and successful Grand Prix, supported by a happy crowd, which the drivers more than welcomed – it's been a while..!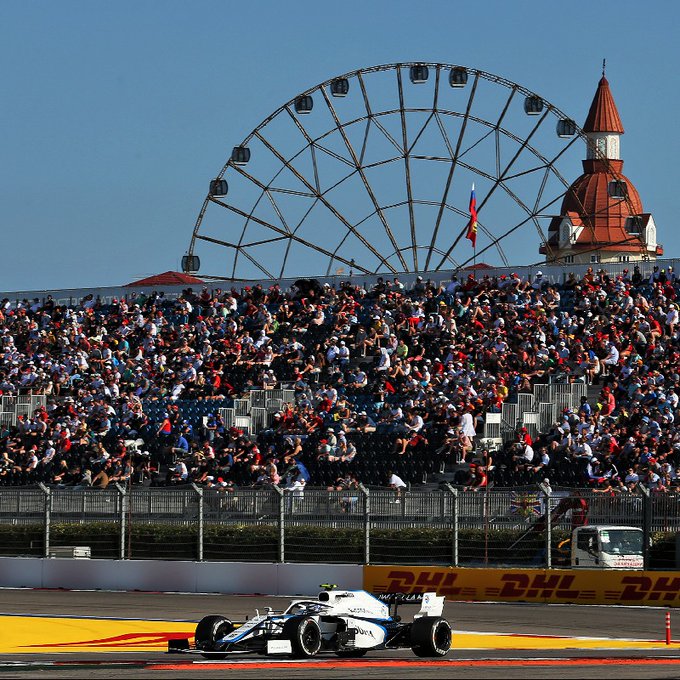 "Spasiba Russia" – Thank You…!