After An Extremely Eventful Tuscan Grand Prix Which Had Many Sitting On The Edge Of Their Seats The Whole Time, Lewis Hamilton Continued His Quest For Social Justice, With His T-Shirt Reading "Arrest The Cops Who Killed Breonna Taylor" On The Front Whilst On The Podium Collecting His Trophy…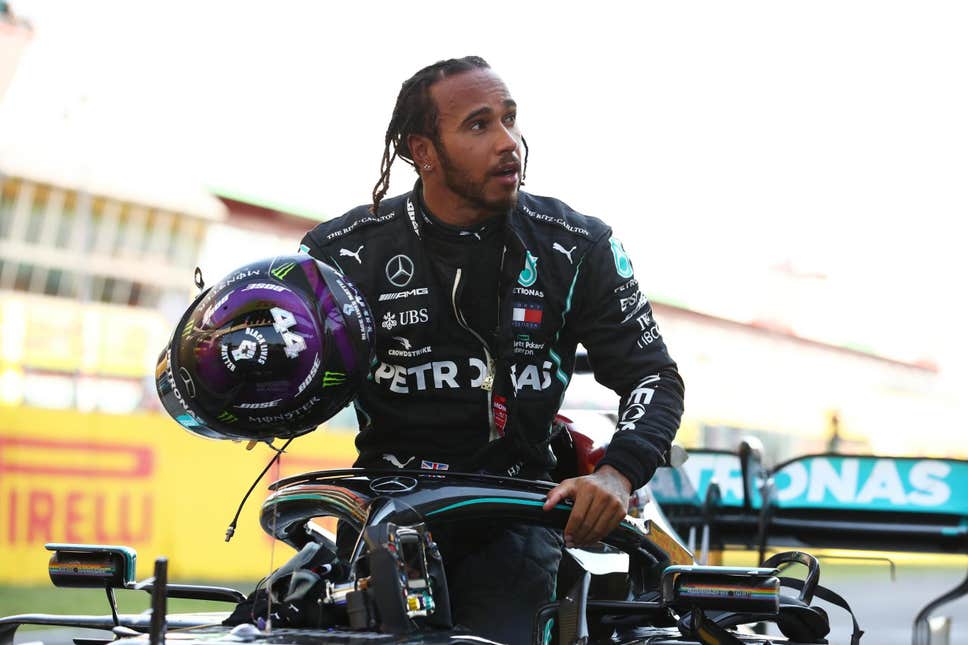 Lewis Hamilton, Valtteri Bottas And Alexander Albon Give Post-Race Interviews
It was an incident packed race with some nasty crashes (from which everyone luckily emerged unscathed), including several cars colliding on the pit-straight during which chaos ensued, with a wheel flying across the track, cars smashing into each other, and the barrier, and debris strewn everywhere.
Cars Collide And Debris Is Strewn Across the Track At Mugello Today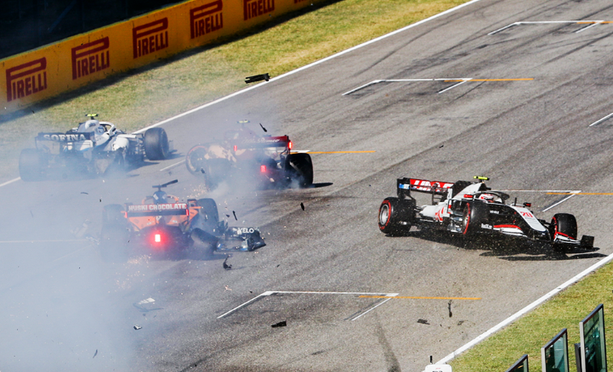 And also another involving Lance Stroll crashing into the barrier at high speed.
Lance Stroll's Car Is Taken Away After Crash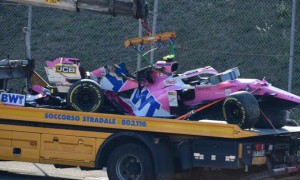 The incidents instigated two red flags being raised once again, at different points in the race so that the debris could be cleared from the track. The drivers had to retreat to the pit lane and wait to be told when to restart. So much damage was done to the cars involved, that the race lost several drivers.
Many Drivers Needed To Retire From Race Following This Massive Crash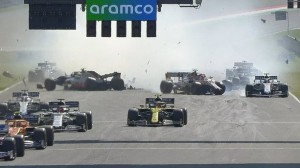 This 'slimmed the race down' dramatically, and before long, some of the middle-team drivers began to appear at the front, including Daniel Ricciardo,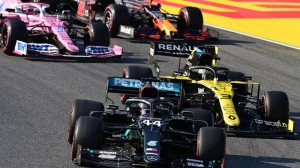 who was third behind Lewis and Valtteri at one point, but was overtaken by Alexander Albon in an extremely slick and mature manoeuvre, resulting in a podium place for Alexander (his first), with Daniel also receiving the Driver of the Day accolade.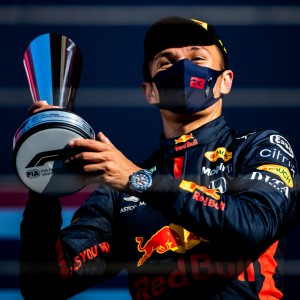 The heat was intense and the waiting and loss of momentum for the drivers must have been hard, but they all emerged looking sharp and extremely eager to get back on with the race, with Lewis taking control from the get-go after the second red flag, triumphing in 2.19.35.060, with Valtteri, +4.880, and Alexander +8.064.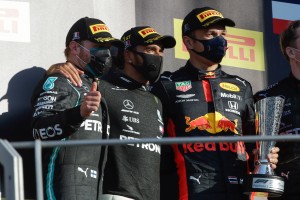 After the race Lewis said "It was definitely one of the craziest races i've had, I feel like i've had three races in one day. I'm pretty exhausted to be honest.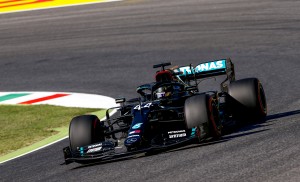 I didn't do a good start the first time, and then we had the rolling start which wasn't good and then we had the second start for a second which was better, and then I had the seven second gap, and I was pretty comfortable with that gap, new tyres, and then another one, and of course anything can happen on those starts, but fortunately I got the best start finally of the day."
Lewis went on "But Valtteri was right there the whole time, and if i'd made any mistake, Valtteri would have slip-streamed me on the 1,000 M straight, so i'm mentally and physically exhausted.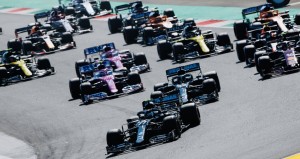 This is definitely one of the most challenging things i've ever experienced. Lewis also added that he would most certainly like to race at Mugello again!"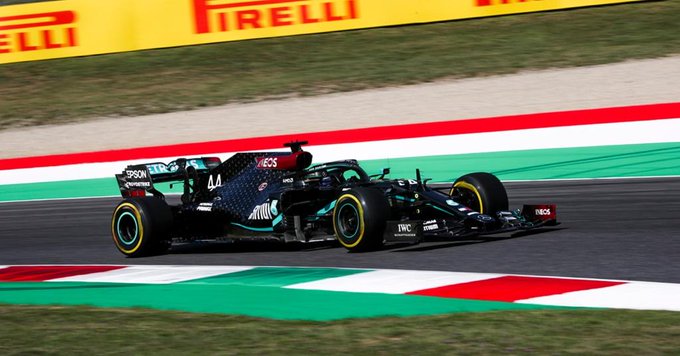 This was Lewis's 90th Formula One Win, and yet another Masterclass from The Champ on how to keep cool under pressure, (and also how to use one's platform for good!)
Lewis's T-Shirt Said "Say Her Name" On The Back Along With A Picture Of Breonna Taylor's Lovely Face…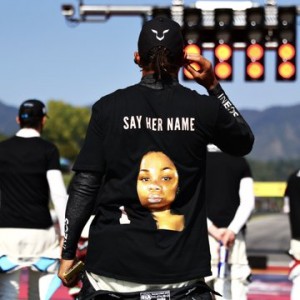 Many Congratulations Lewis And To Your Team…!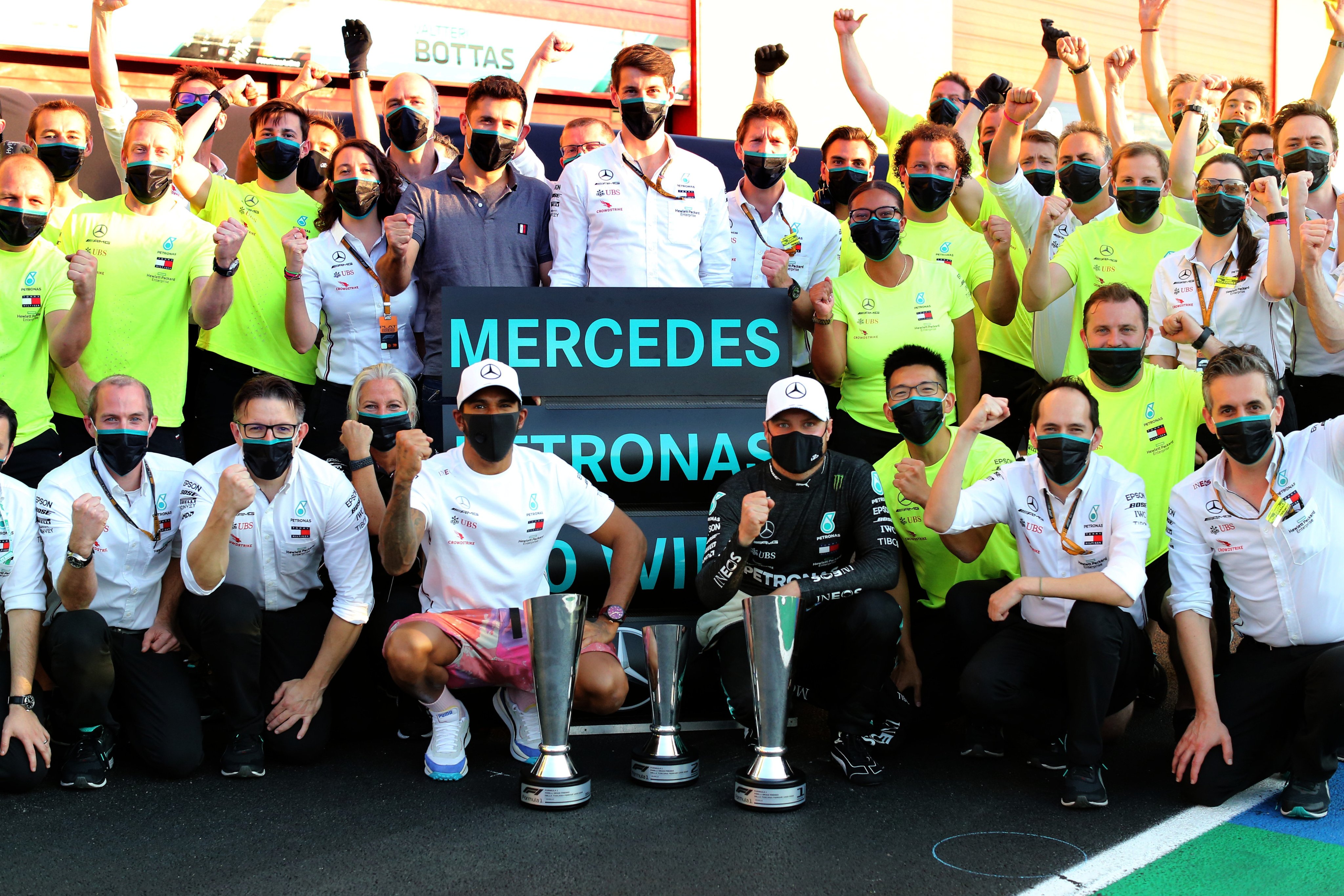 NEXT STOP RUSSIA ON THE 27TH SEPTEMBER – SO STAY TUNED….!