DRIVERS POST-RACE REACTIONS…!
"I didn't want to leave, because these kind of moments…you never know how many times you are going to be able to enjoy these kinds of times" said Pierre Gasly as he sat on the Podium when everyone had left, reflecting on his superb win at the Italian Grand Prix 2020…
Pierre Gasly 'Takes In The Moment' On The Podium After The Race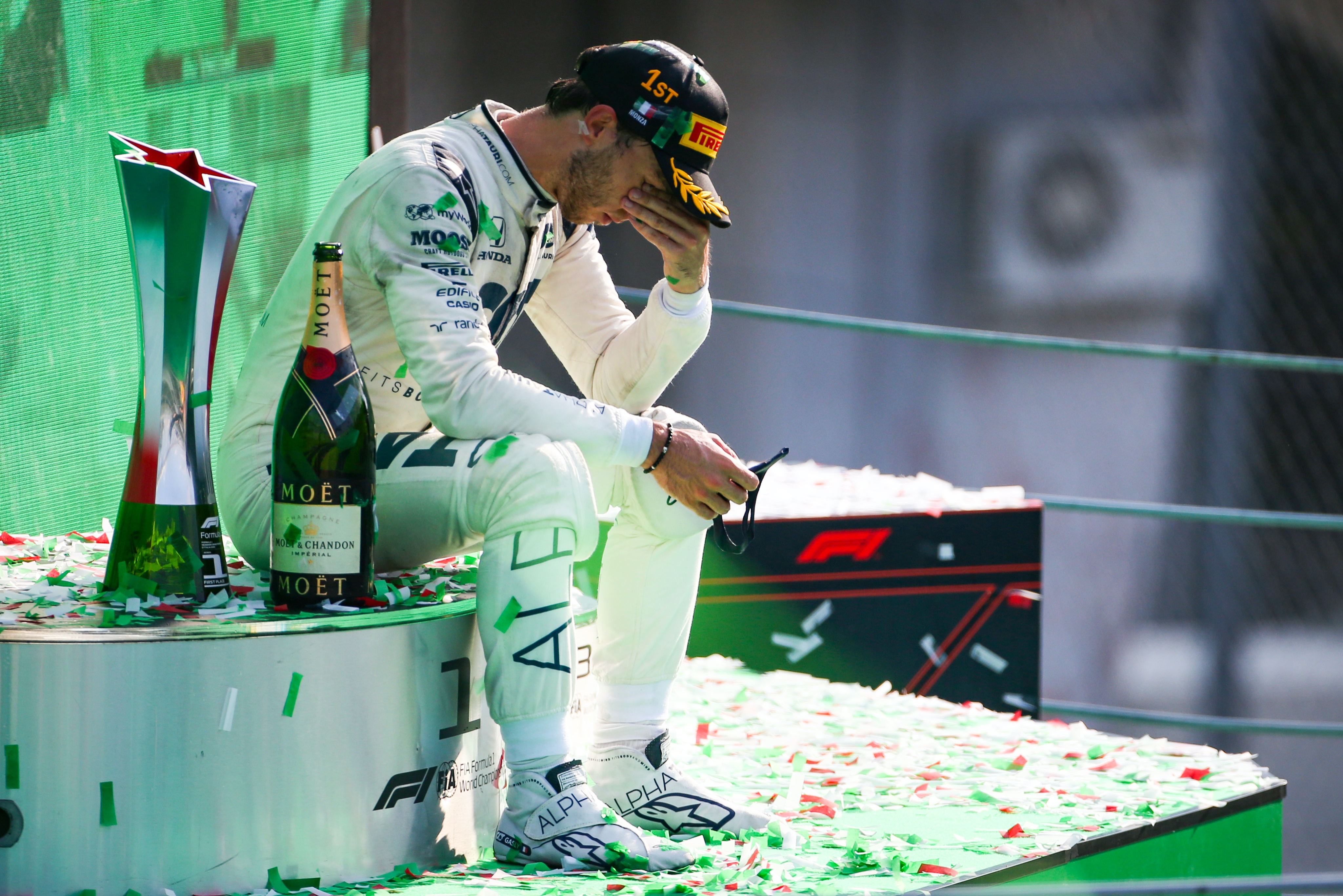 Many congratulations to Alpha Tauri's Pierre Gasly who won the Italian Grand Prix at Monza 2020 on Sunday in an exciting race of two halves….!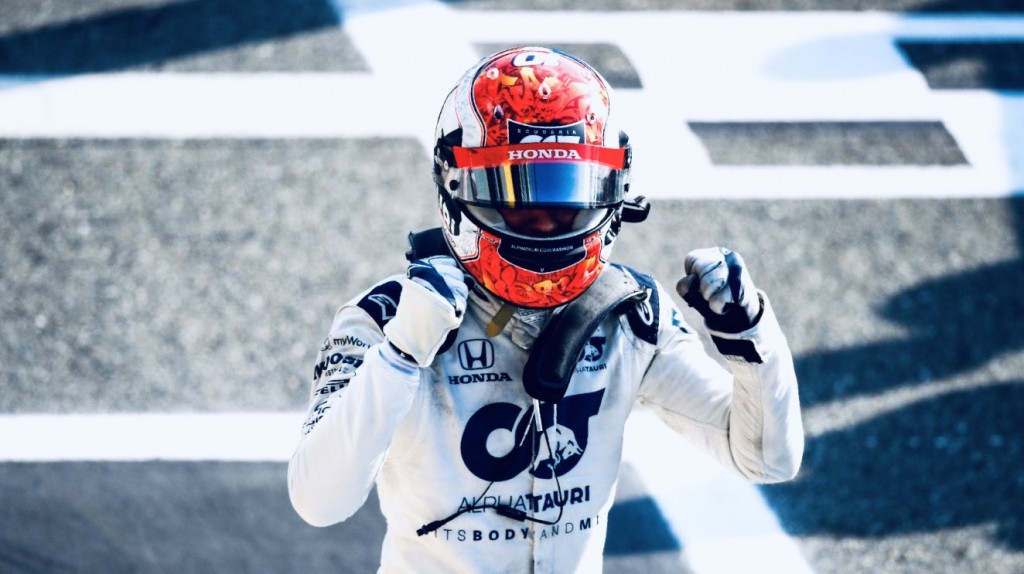 It was 'edge of your seat' stuff, with Sebastian Vettel's brakes failing early doors and Charles LeClerc crashing into the barrier, damaging both the front and rear ends of his car badly, and ripping the barrier wall, sending tyres flying across the track. (Luckily, both Charles and Sebastian stepped away from their incidents unscathed!)
(Below) Ferrari's Charles LeClerc Crashes Into The Barrier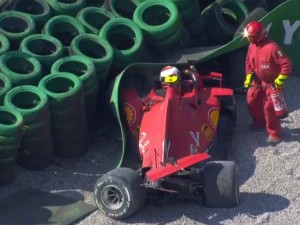 The red flag was then raised, forcing the drivers to temporarily leave the track and wait patiently for a restart (in their current order) so that the barrier could be repaired.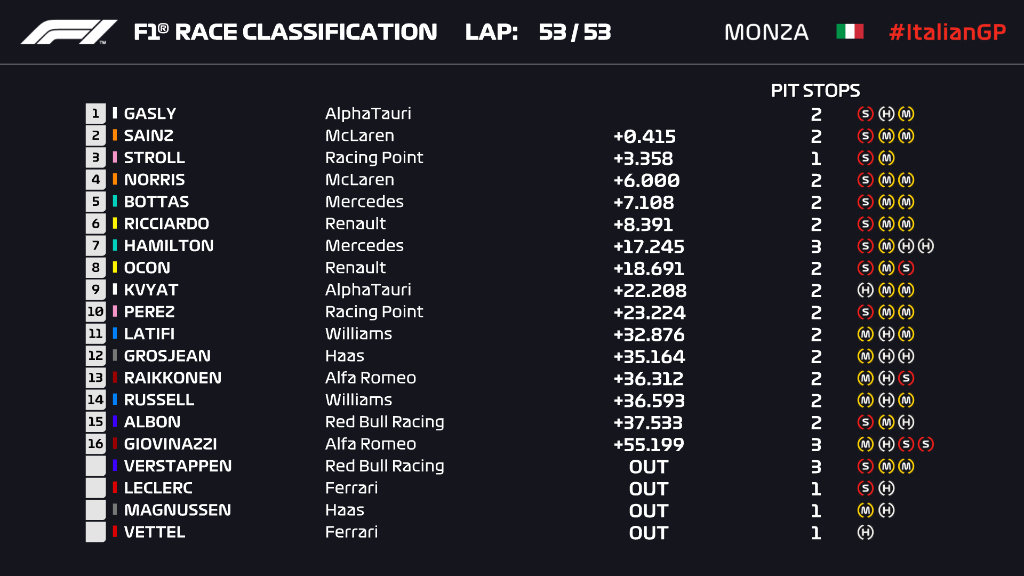 Lewis had earlier received a penalty for a pit-stop error, which he and his team 'took on the chin', meaning that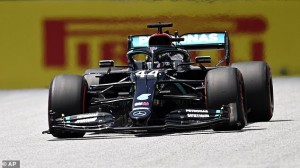 he was at the back of the pack when the race continued and unable to make up the pace, but still managed to finish seventh.
This gave some of the other teams an opportunity to "put the pedal to the metal", resulting in a nail-biting finish to the race, during which the younger drivers were doing their best to outpace each other, for that special place on the podium, with the race culminating in Pierre winning the race by just four-tenths of a second ahead of Carlos.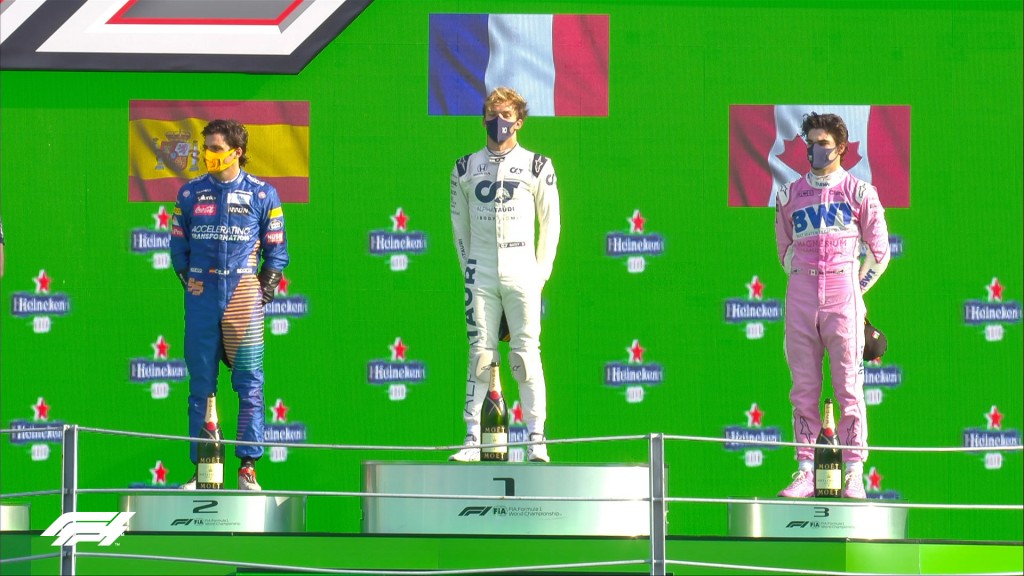 The three drivers on the podium were Pierre Gasly, (Alpha Tauri), who was the winner, Carlos Sainz (McLaren) second, and Lance Stroll (Racing Point) third. (The oldest driver on the podium was, Carlos Sainz, who is only 25!)
Afterwards, each of the podium drivers flung themselves into the arms of their delighted team-mates, which was wonderful to see!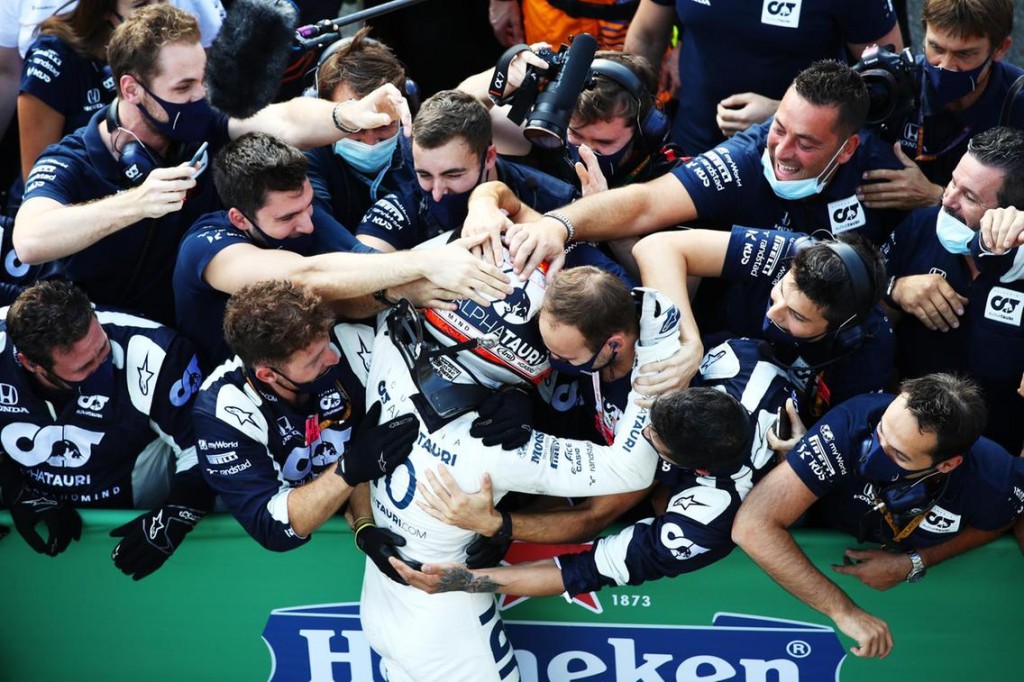 And team Mercedes messaged Pierre at Alpha Tauri, saying "Huge Congratulations! Awesome, awesome job."
'Honour & Grace In Defeat' – Lewis Hamilton Congratulates Pierre Gasly (Below)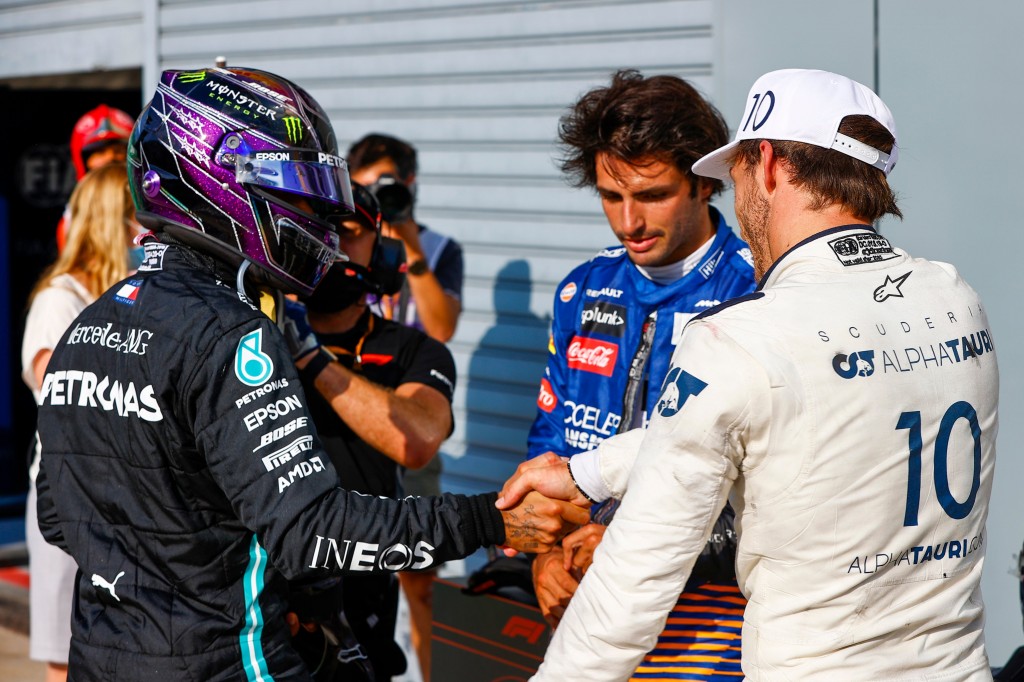 What An Exciting Weekend!  And There's Not Long To Wait For Our Next Installment – So Stay Tuned For Tuscany This Weekend!
Words by Amanda Waters